As baby grows, toys start to grow too and the house just get messier. Toys, books, stationery are scattered everywhere. Are you also desperately trying to find a way to keep them away? We will look into 5 amazing items to help store and organize them in a pretty yet practical manner. 
Item 1: Cube Storage Bins – Cube organizers and shelves are commonly used in playroom and living room as they are great to display and organize books, home decor items, toys. Bring your organization to the next level and maximize your storage space with these decorative cube bins. Use it to stow your little one's shower gifts, toys, books, clothes, games, supplies, and art & crafts, make your space tidy and fun. They are easily collapsible so you could simply collapse down and put it away when not in use.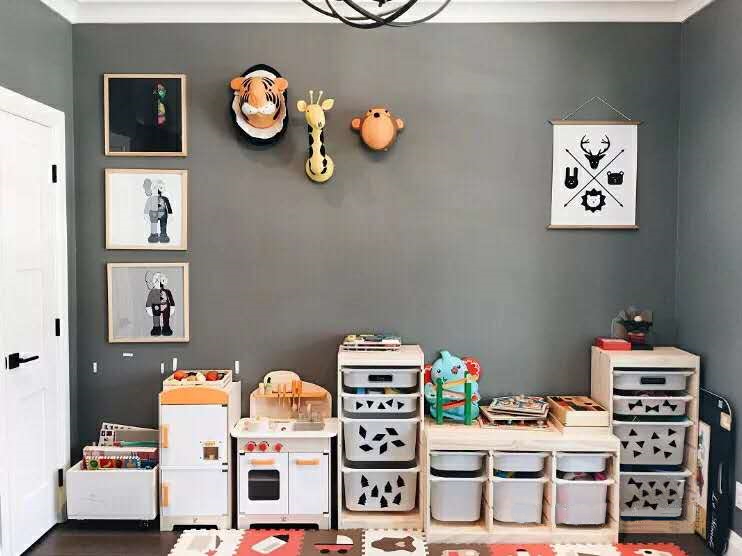 Item 2: Plastic toy Bins – A toy storage box alternative, the bins are removable and the height are just right for toddlers and preschool aged children, making it fun for them to take out toys, books, and games for playtime and quick to clean up after.  It helps keep your little one's room clean while at the same time teaching them sorting and cognitive skills.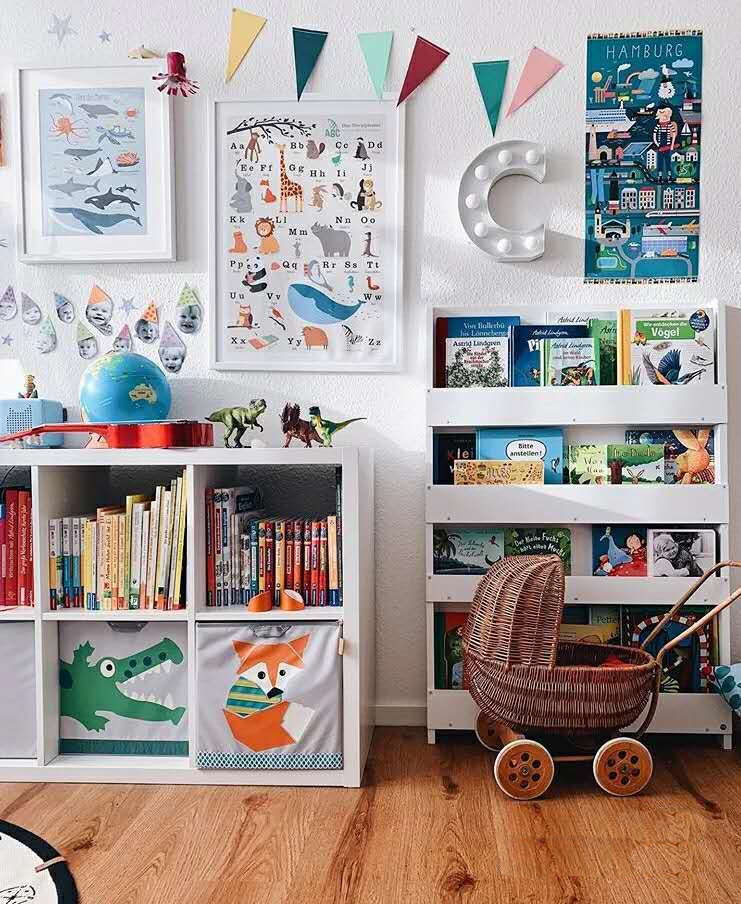 Item 3: Bookshelves – Want to get your child to spend less time on Screens and more on books? Create an enticing reading corner with Children's Bookshelf. These bookcase makes it easy for your child to see and pick out books independently, and even put them back! Most importantly it helps to organize the books, keeping the room tidy and neat. 
Item 4: Seagrass Woven Baskets – Not only use for plants, these baskets are great to store toys too! Made with natural seagrass that are of great durability and lightweight, you can easily hold loads of toys in them. Also the original seagrass materials add a touch of nature to the room and as these baskets do not come with any wires so they are soft to touch, making them baby and child friendly.
Item 5: Rope Storage Baskets – Usually made with natural cotton rope and some woven with jute/hemp rope for extra durability, they are another baby, child and environmental friendly organizer. Most of these in the market comes in huge sizes that can hold tons of the bulkiest stuff like pillows, blankets, toys, keeping your nursery and living room clean and pretty.  You can find out more about this rope storage basket here.