Connected to multiple rooms and key to cooking and entertaining, most kitchens are at the center of the home. This year, its relationship to surrounding rooms is driving many of the trends, but kitchen design is still all about getting the look and functionality that matches your lifestyle. Here are some top modern kitchen design trends that will command our culinary spaces.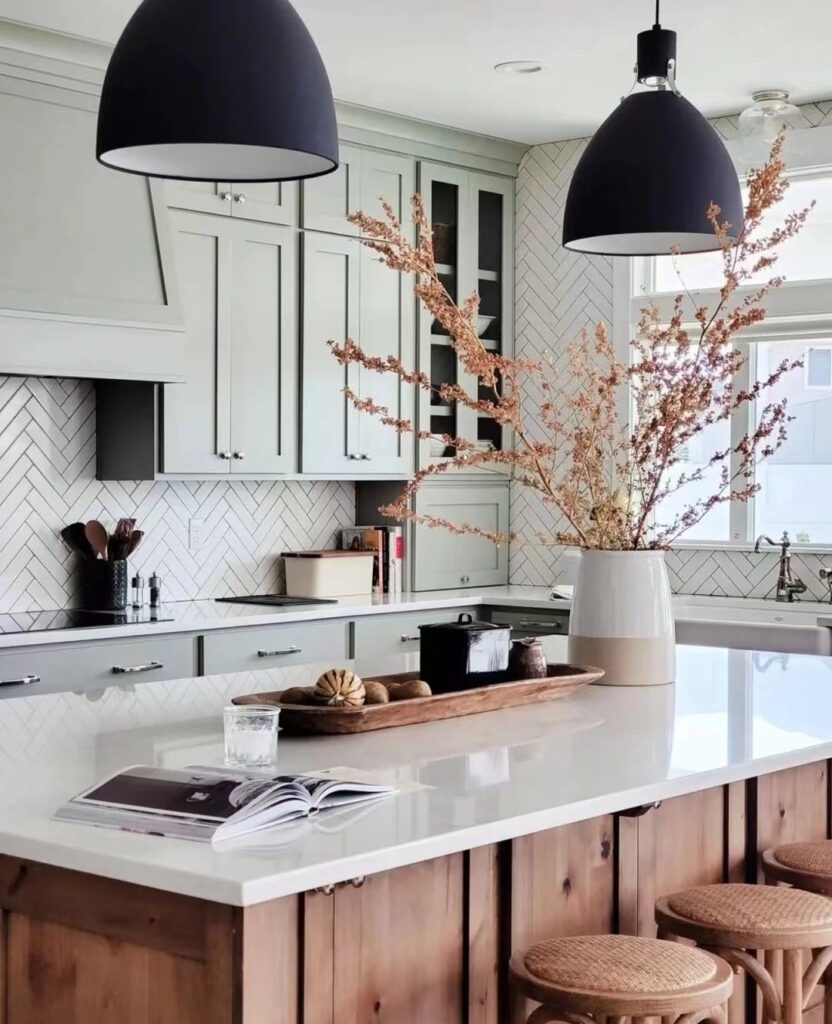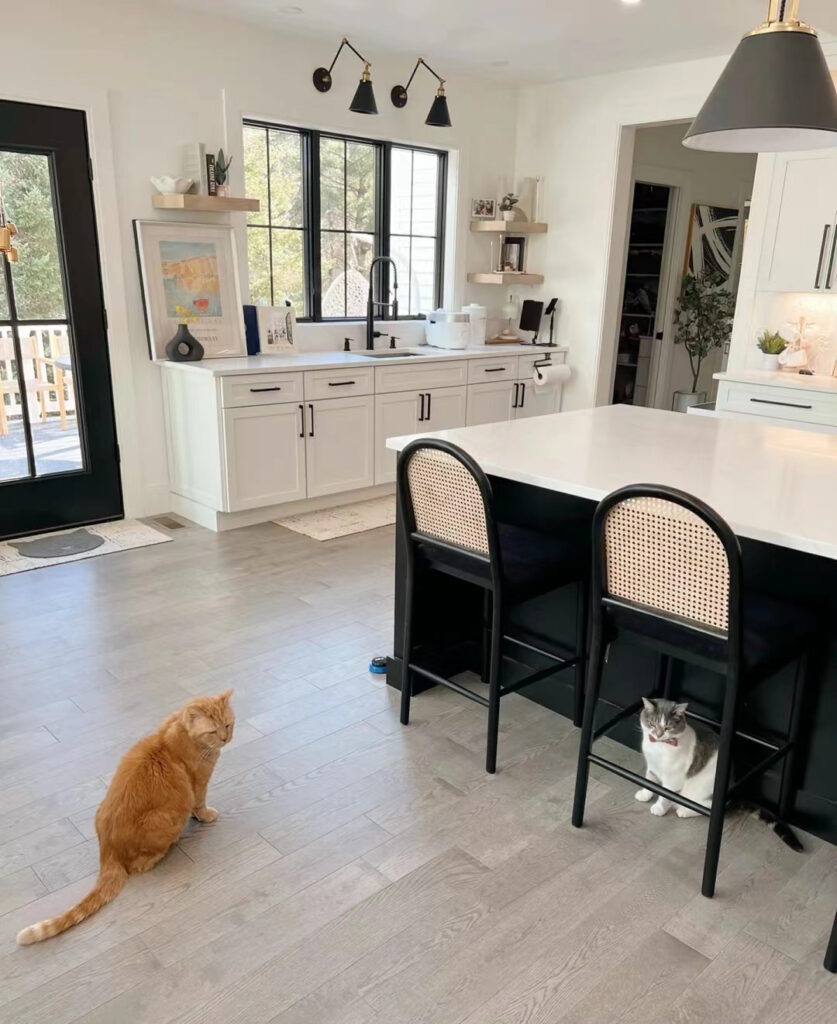 Light-Filled Kitchens Dominate
All kitchen trends are moving toward lighter and brighter spaces. So, whatever the design or final look, the room will be full of sunlight. That said, maximizing light has been a popular kitchen trend for a while. However, huge windows, light hues, and reflective matte materials will boost the glow even more in the coming years.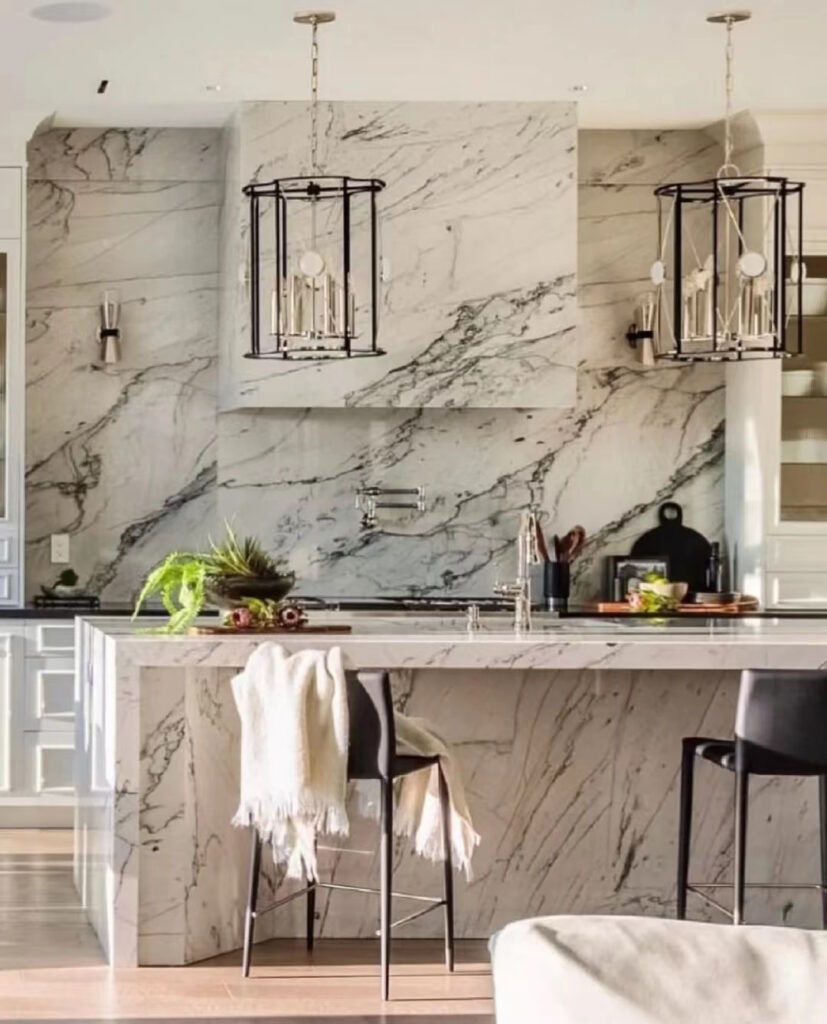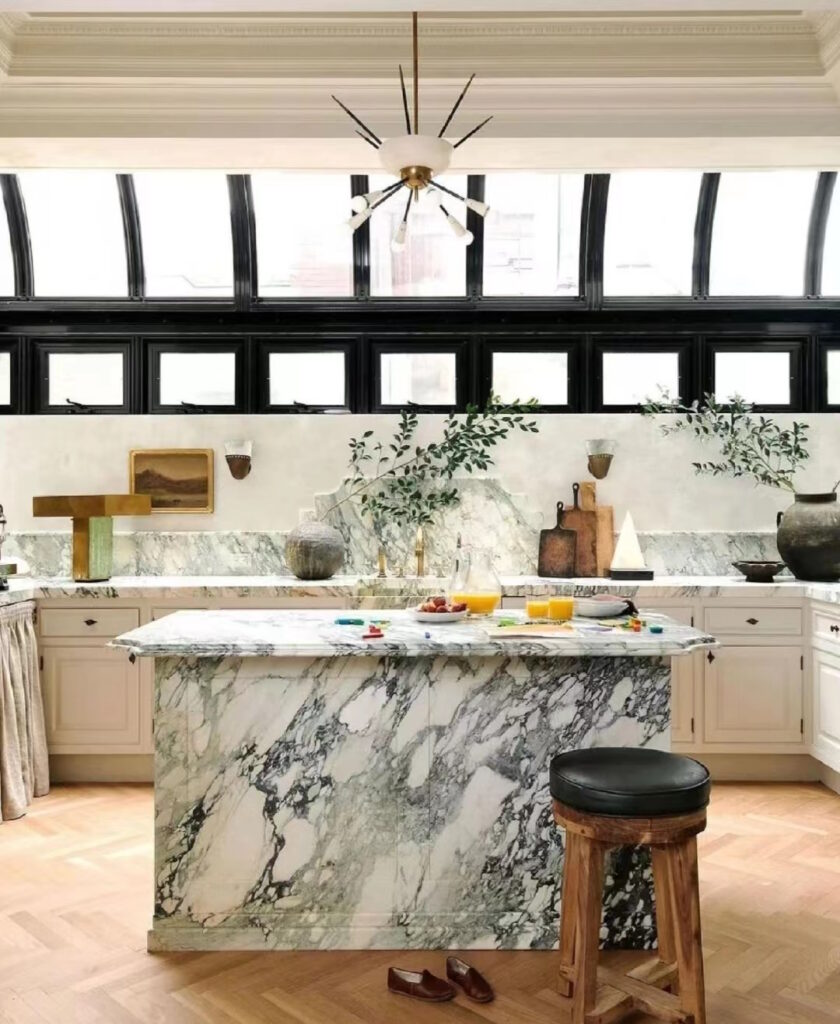 Statement Stone Backsplash
This year, we're all about matchy-matchy. For both countertops and backsplashes, we're seeing unique and uncommon colors, along with bold patterns and veining, creating an ultraluxe look that can make the most logistical of spaces oh-so-elegant.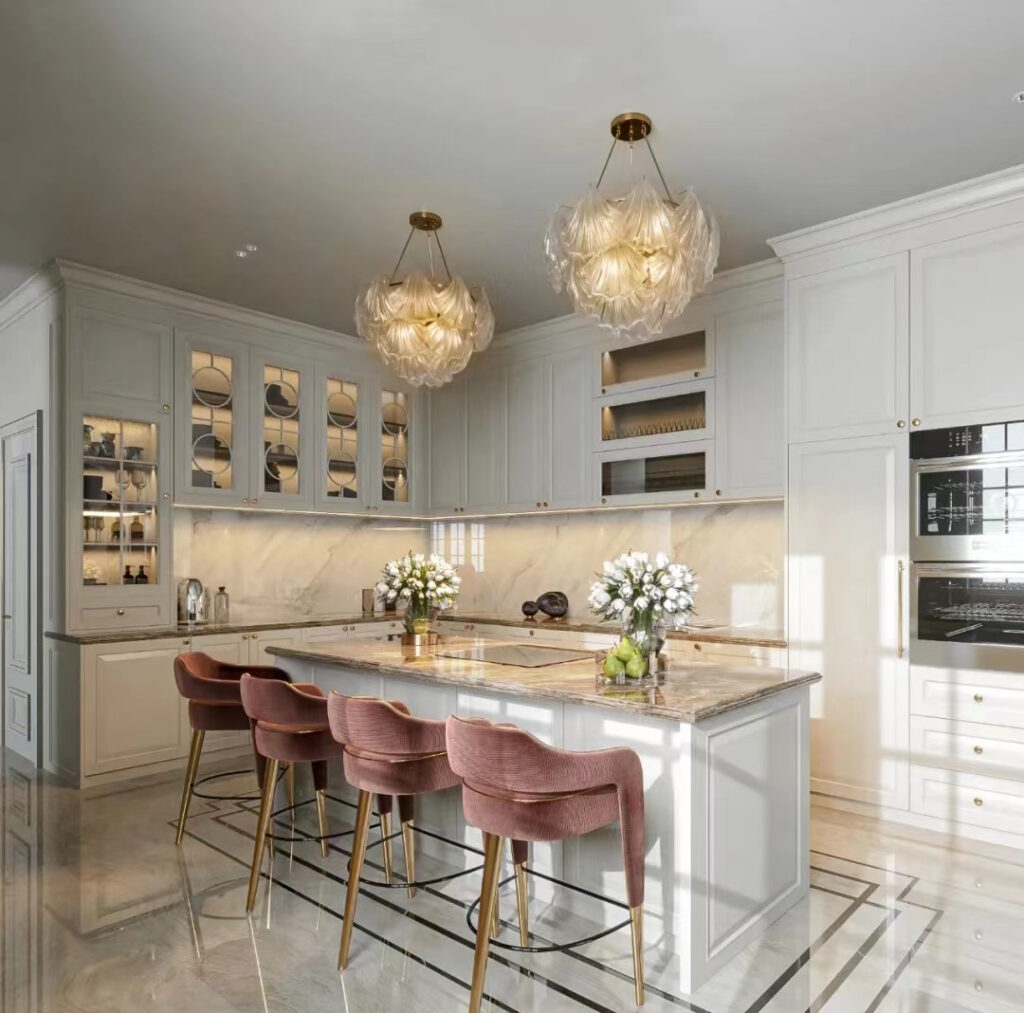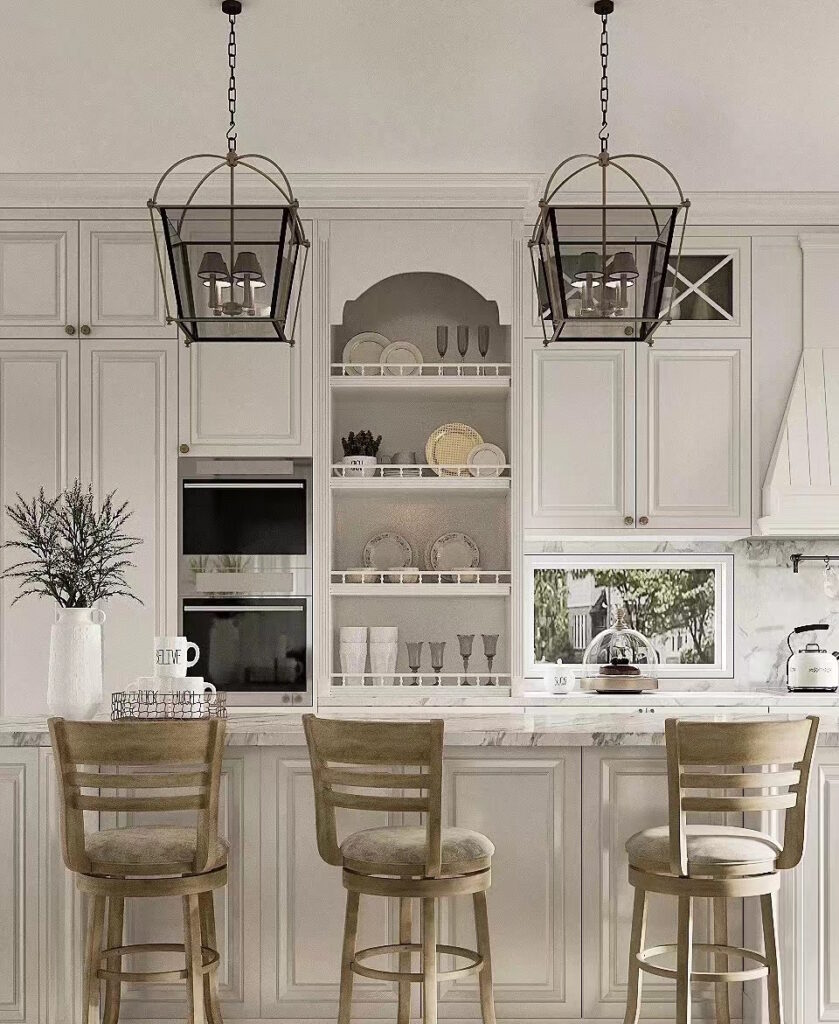 Family-Centered Kitchen Designs
Comfy, cozy spaces with enough seating for family take precedence in residential kitchen designs. However, balancing comfort and style is vital to the family-friendly spaces of the future.