Who doesn't like luxury bathrooms? Find tranquility in a luxury bathroom built to pamper you. With the right amount of effort, your master bathroom could be an elegant space. There are plenty of luxury bathroom design ideas for you and hope you can find the one that's right for you.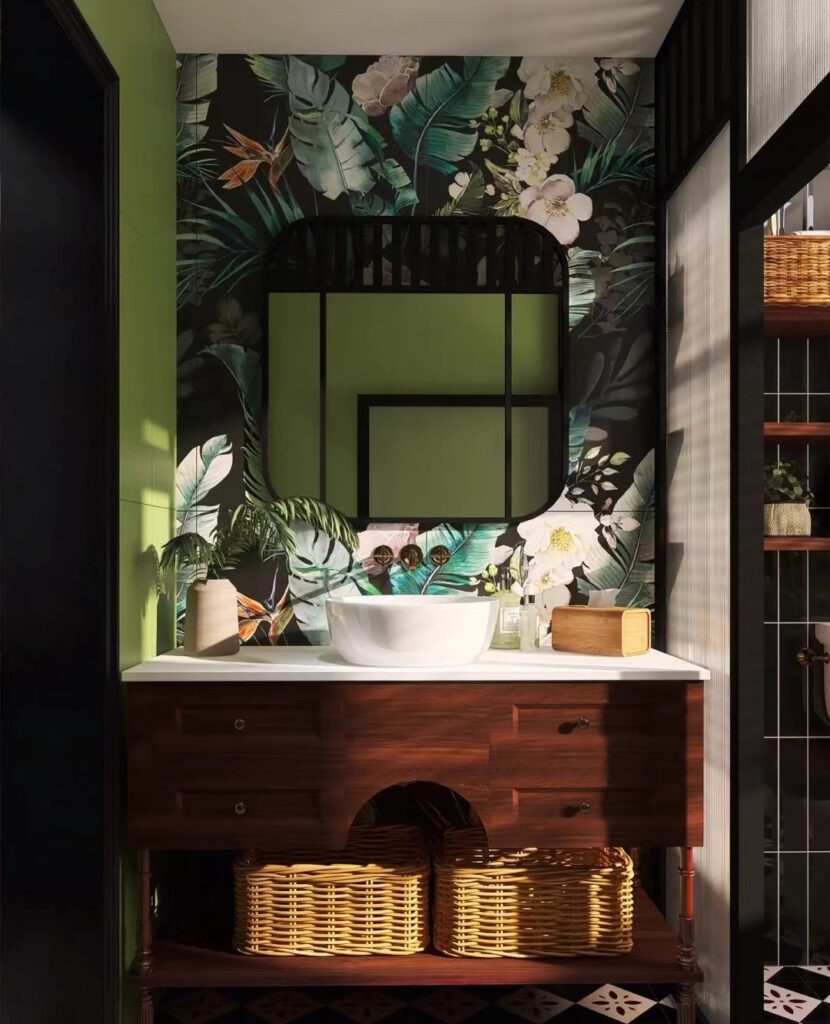 Unique Wall Design
The walls of the bathroom can be a great way to add a luxurious touch. Consider opting for tile or stone for a timeless look. Additionally, you can choose a unique wallpaper or wall mural to create a one-of-a-kind atmosphere. You can add a few decorative accents, such as sconces or art pieces, to create contrast.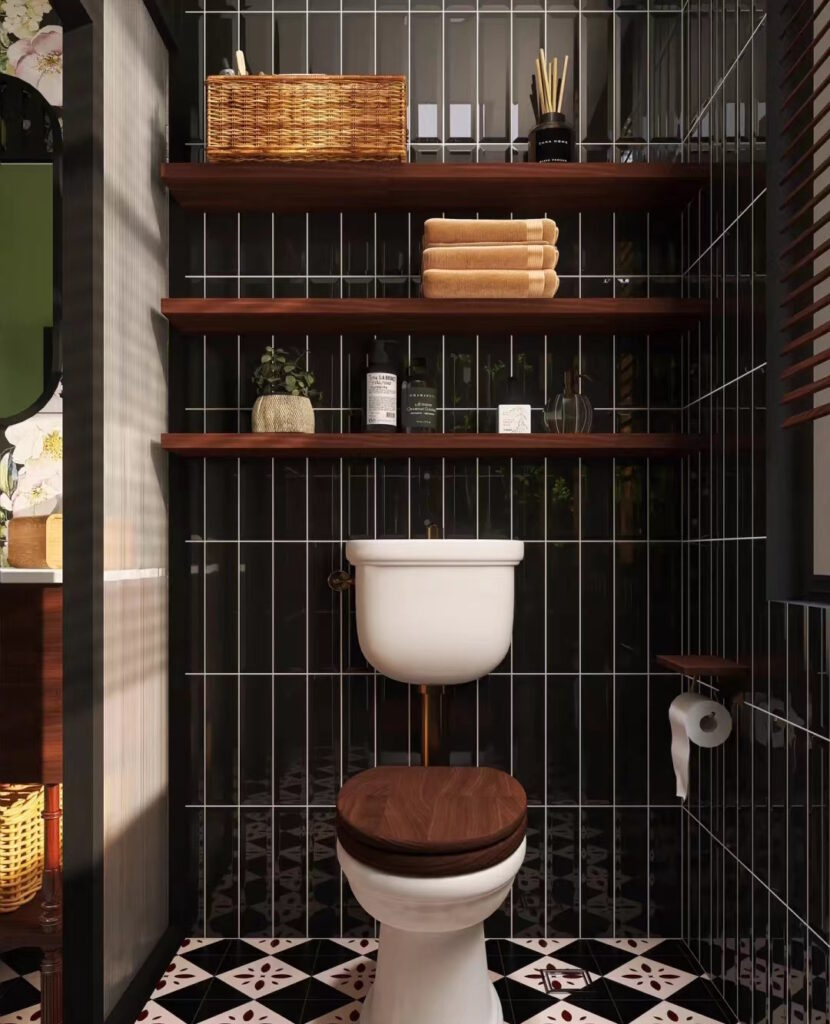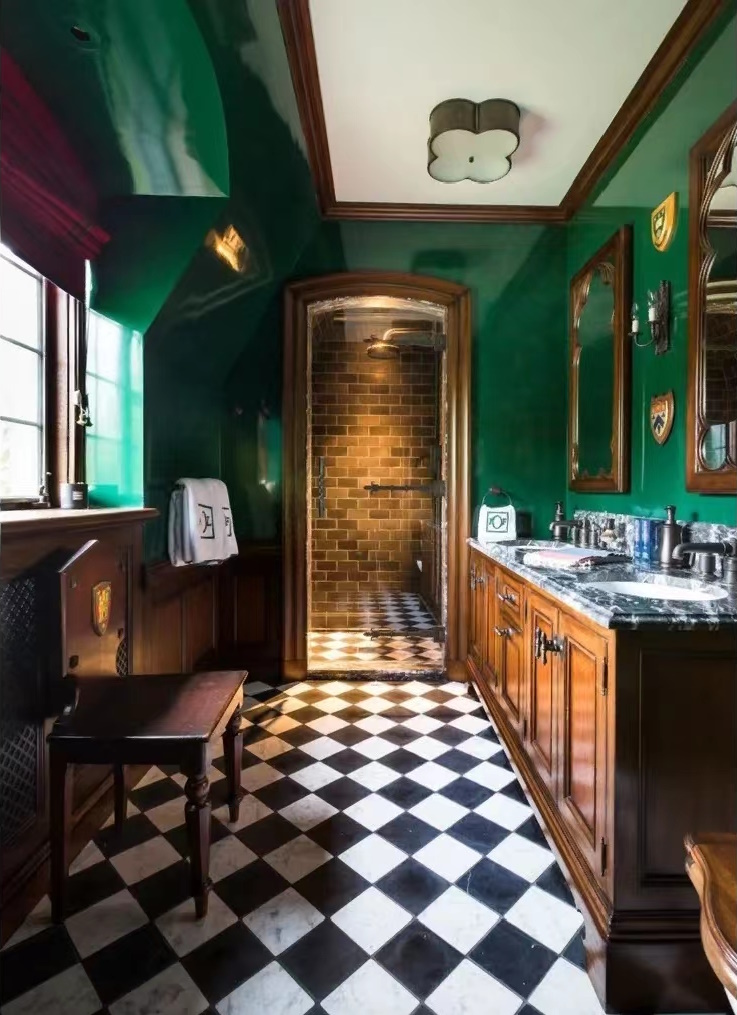 Checkered Tiles
A checkered floor is both timeless and trendy, so whatever your reason for loving them – you are justified. Not only does it look classic but is enhance the luxurious feel of the bathroom too.
Bathroom Design
When it comes to the bathtub, there are a few key elements to consider. First, the size should be in proportion to the space, with enough room to move around. Consider opting for a freestanding bathtub for an elegant look. Additionally, you can customize the design with a few luxurious features, such as a rainfall shower head or a unique chandelier. Finally, depending on your preferences, you can choose a stand-alone tub or a built-in one.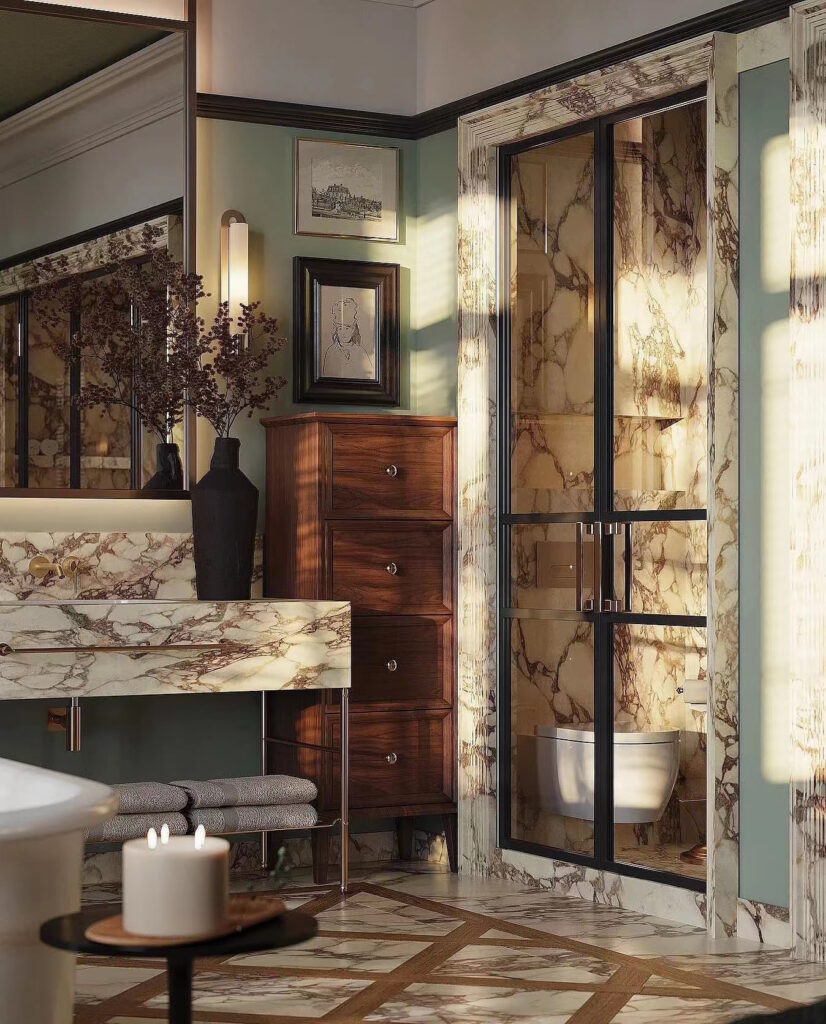 Marble Finishes
The marble finishes on the surrounding walls and vanity cabin is easily the statement of a grand and luxrious bathroom. In contrast to the busy and unpredictable vein of the natural stone, the stunning views are calming and serve as the perfect foundation.