After a hectic and busy day working from home and putting your kids to bed, you just want to find a quiet corner to refresh. Taking a relaxing bath is the best way to reward yourself after a long day. Today, we will look into 5 home decor tips to enhance the look of your rustic bathroom.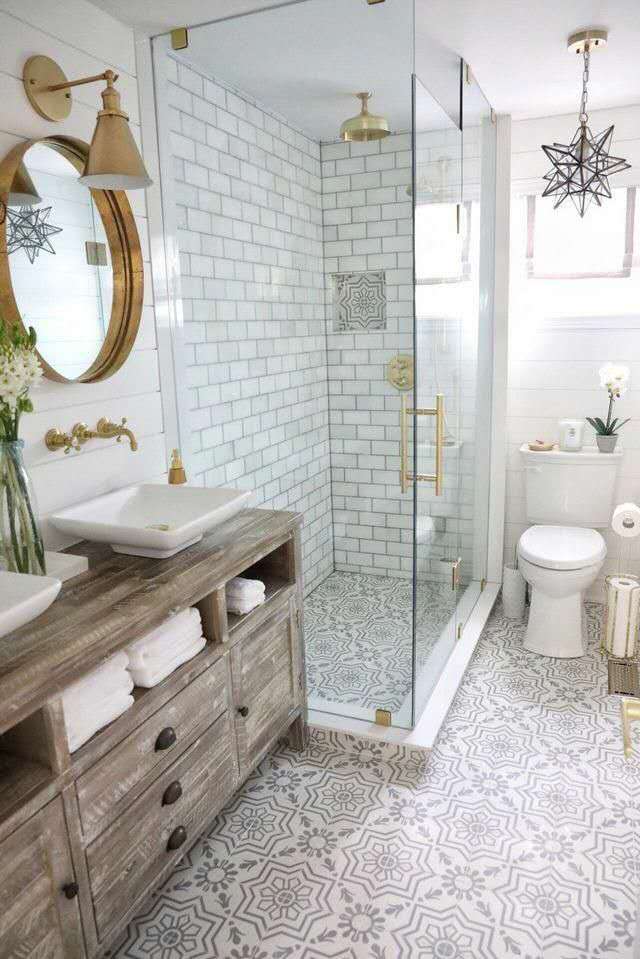 Tip 1: Avoid Monotone – Many relate rustic with brown and when creating a rustic theme decor bathroom, there is a tendency to over emphasize on brown which result in a boring, plain monotone bathroom. A combination of other colors such as white,black, green and teal can heighten the look of a rustic bathroom. Consider having the big items with a different colors, such as black and white mosaic tiles on either floor or a featured bathroom wall, a rustic teal or green cabinets instead of the standard brown.
Tips 2: Light Fixtures – You can consider a stylish metallic black covers or a transparent ones which you see through the light bulbs. On its own, these light fixtures display an industrial look however when they are added into a rustic themed bathroom, they become a perfect match!
Tip 3: Bath Tray – For those who own a bath tub, a brown or black painted wooden bath tray against a white tub is a great addition to the rustic feel. Put some scented candles, your favorite wine and book and indulge yourself in an aromatherapy bath.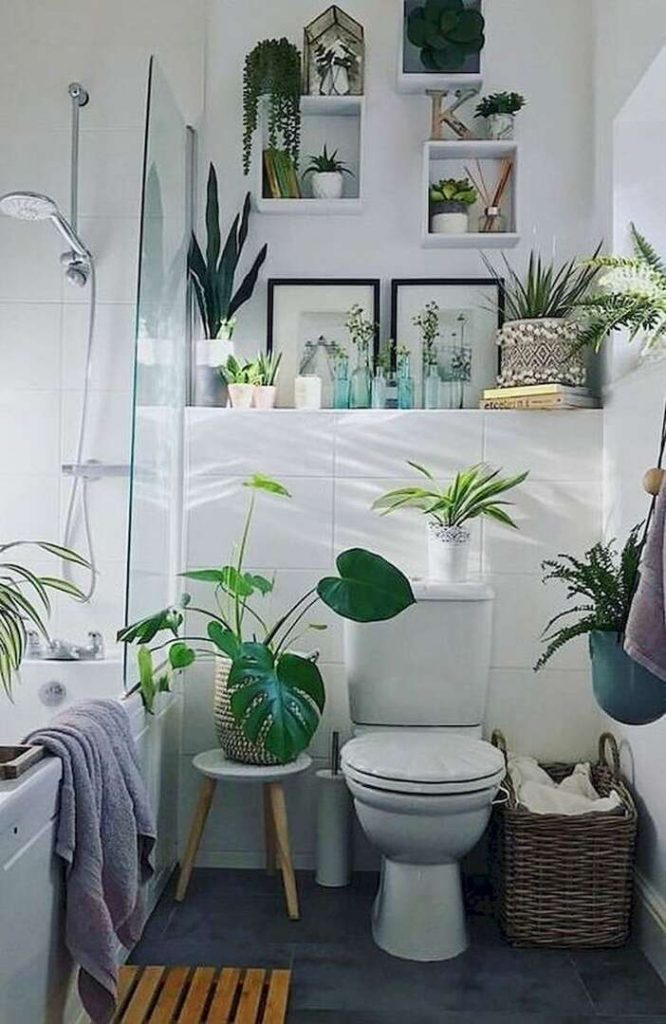 Tip 4: Plants – A Must have to balance and level up your farmhouse look. You can add different sizes of potted plants in ceramic, cement, seagrass planters. These different textured planters makes your bathroom more flavorful and add 'Life' into your therapeutic space.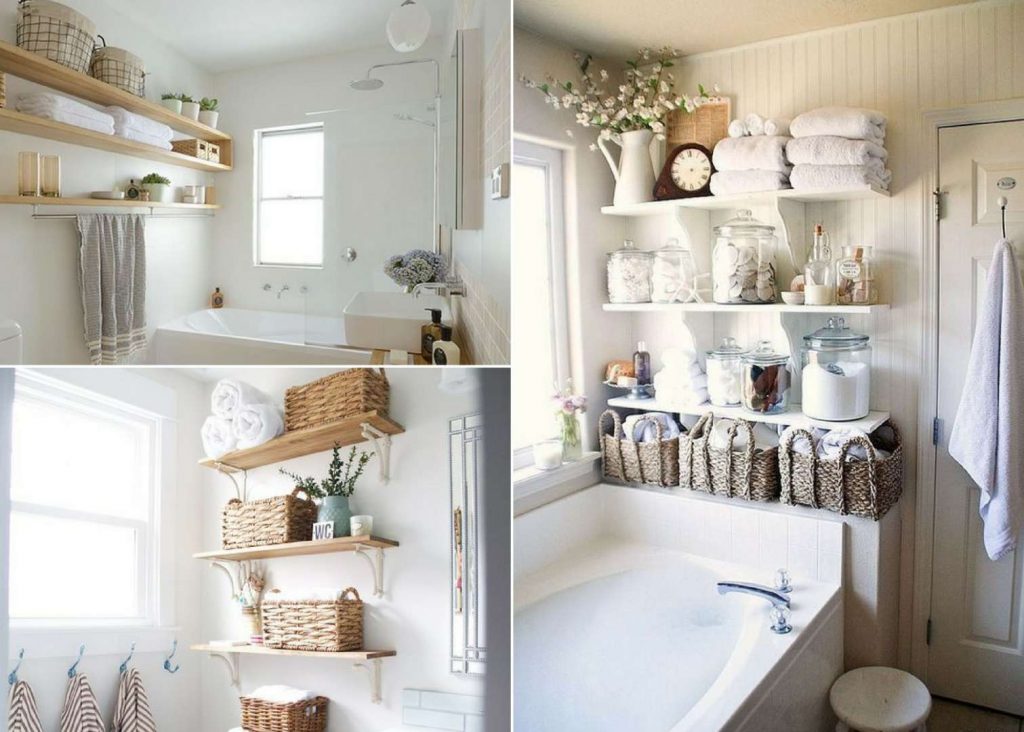 Tip 5: Handwoven seagrass baskets – You can now put your towels and extra toilet rolls in these natural seagrass baskets. You can have a few of them to organize all your messes and keep your bathroom clean and beautiful. Importantly, these natural seagrass materials are great compliment to the countryside rustic theme of your bathroom.