Being the front most area of your house, Entryway is not just a place to wear or take off your shoes but a space which holds a significant role in displaying the style of your home. A well designed entrance not only will leave a good and lasting impression to your guests, it will give you a welcoming feeling that 'Is Good To Be Back Home!' Let us introduce to you some home decor items that are both beautiful and practical.
ITEM 1: Handwoven Tapestry – Instead of photo frames, you can consider dressing up a wall by hanging handwoven tapestry like the picture above which is made of natural material like cotton, giving your entryway a casual and timeless look. Depending on the overall color theme of your home, you can choose color that are subtle or with some colors to brighten and freshen things up!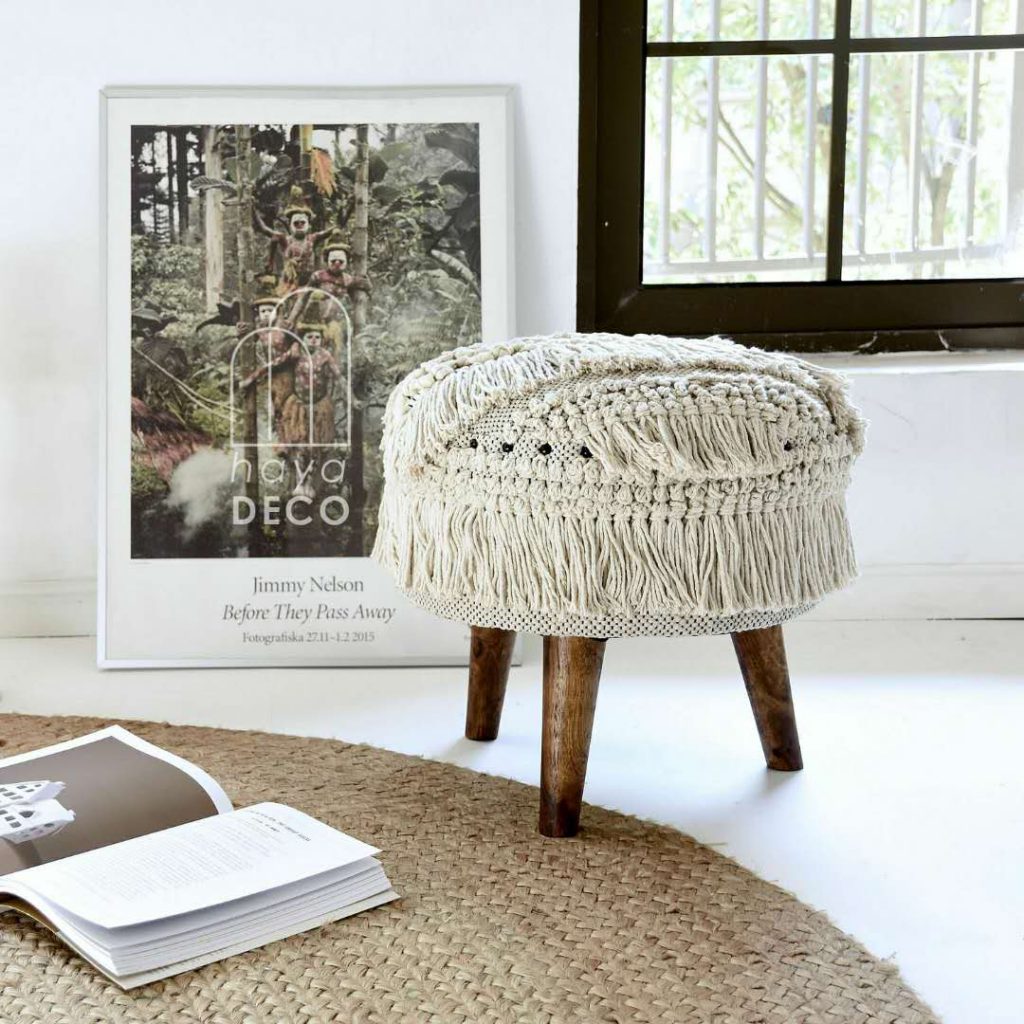 ITEM 2: Handwoven Stool – This Moroccan inspired stool handwoven with cotton and nylon is a very practical and stylish home decor item to be placed at the entryway. Not only does it serve its function to let you sit and change your shoes comfortably, the low height design of a stool appears to be less bulky and make the entrance feel less cluttered as compared to a normal height chair.
ITEM 3: Modern Stylish Door Mat – A must have item to keep you house clean and beautiful. We highly recommend an indoor mat like this one that comes with chic geometrical design and delicate colors. Besides the pretty design, it has great functionality to scrap off any dirt, dust and absorb water from your shoes. Most importantly is non slip and low profile so your front door wont get trapped. You can find out more about this door mat here.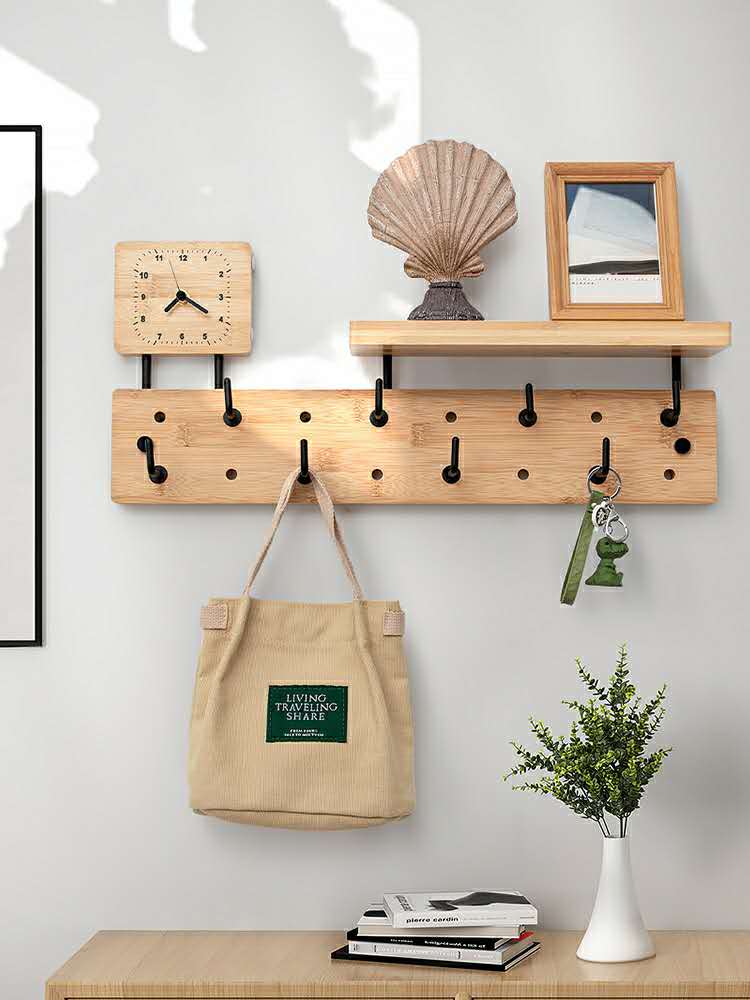 ITEM 4: Wall Mounted Floating Shelves – Consider to have one to decorate your cozy entryway. A great item to have your keys, favorite coat and bag to be within reach as you head out to work, shop or just taking a stroll. Let your creativity runs wild as you make use of the upper shelving to display mini plant pots, decorative accessories or even a DIY frame of inspirational quotes that resonates with you!
ITEM 5: Asymmetrical Umbrella Rack Stand – Don't be surprised! Even an umbrella rack can be a part of the entryway design. The asymmetrical design of this umbrella rack makes it stand out, reflecting the owners style and attention to details. You just need to be intentional as you do your shopping of your home decor items.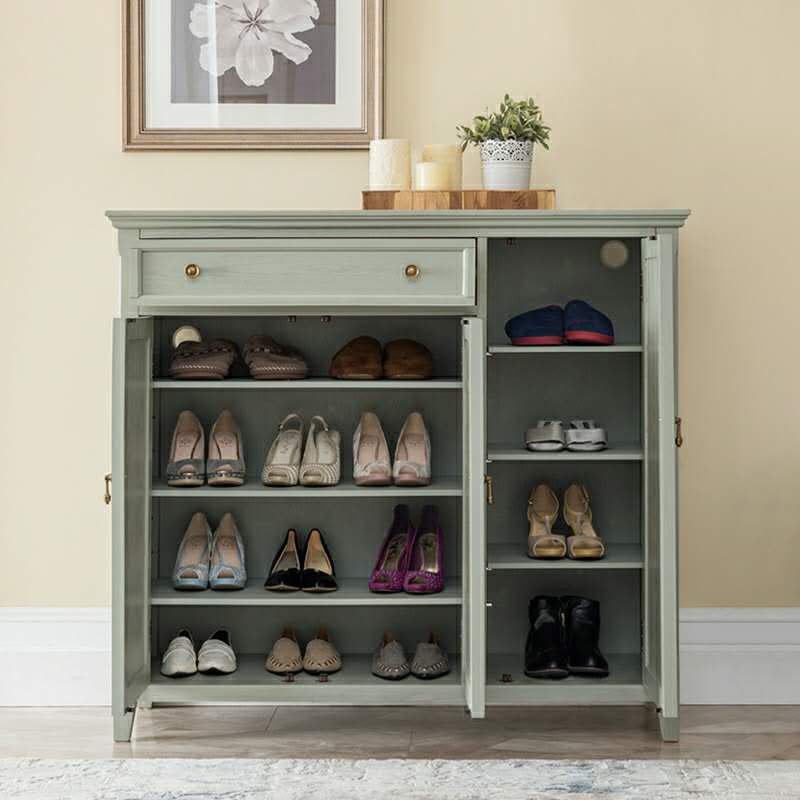 ITEM 6: Farmhouse Inspired Shoe Cabinet – The most practical and the biggest item at the entryway would be the shoe cabinet so why not make full use of it to showcase your style. If you are into the farmhouse decor, this rustic cascade green color shoe cabinet will be such a spotlight at the entrance.