Is not complicated to bring your home closer to nature, follow us on how to create a plant corner within your home with just a small space!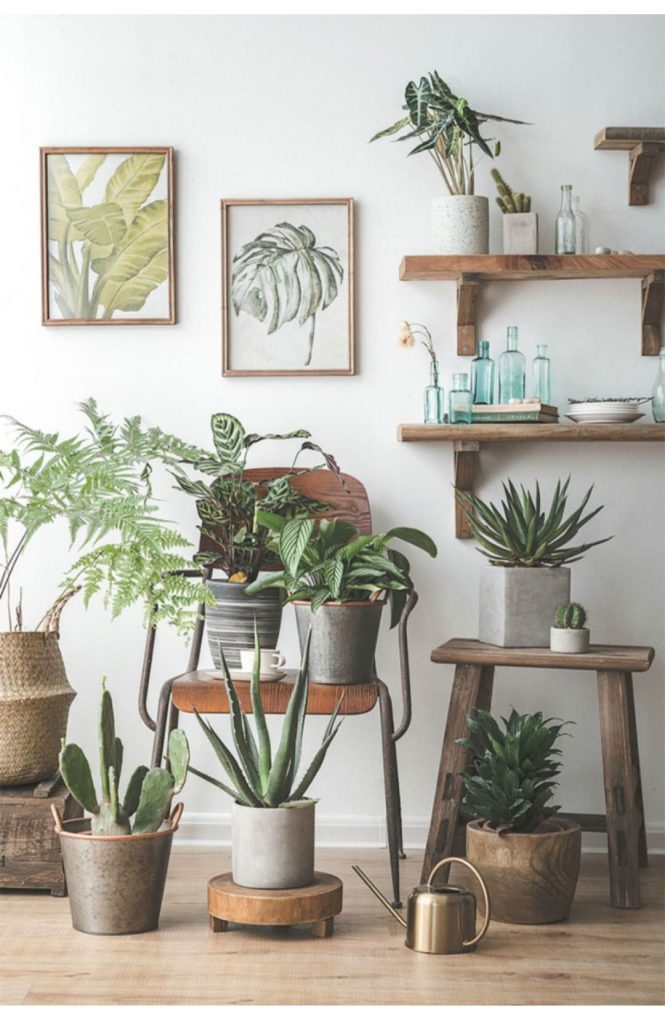 IDEA 1: Floating Shelves – Instead of using the floating shelves to showcase your favorite books, pictures or decor, you can creatively use them to display your plant pots. We recommend to use rustic wood materials floating shelves to create the nature feel. You can also make use of wooden chairs and stools below to display larger plants in pots of different texture. You can use seagrass, cement or wooden planters to enhance the look.
IDEA 2: Ladder Shelves – A vertical way to create your green corner and save space! Suitable to display mini or smaller planters such as succulent and herbs, adding life to your dull living room or bedroom!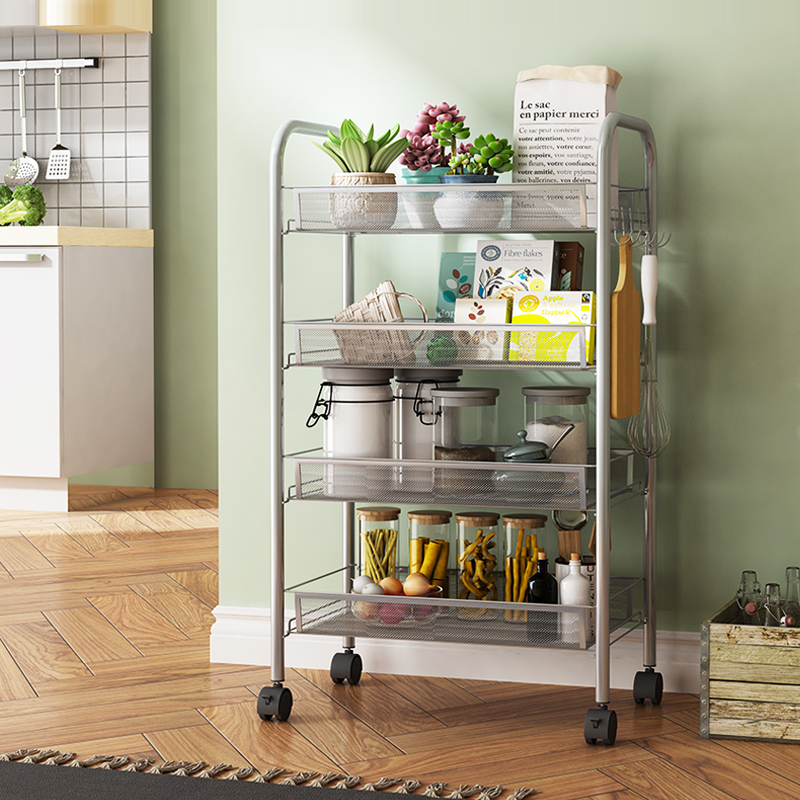 IDEA 3: Rolling Storage Cart – Transform your storage trolley to a mobile garden! Randomly place some flower or plant pots in the cart with your favorite healthy snacks and fruits, and you can push it around wherever you want. You can push it next to the dining table when you are having your meals or next to the sofa when you are watching your favorite show, is just a brilliant way to bring the plant decor around the house.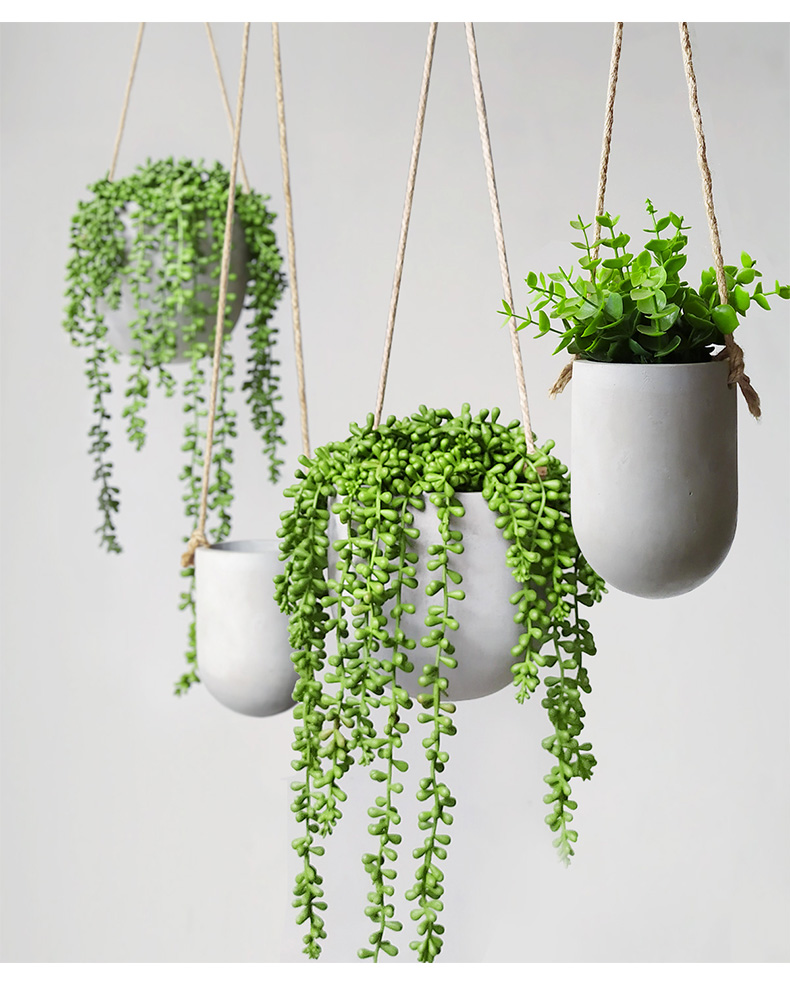 IDEA 4: Hanging Planters – Making full use of the air space, you can hang plants such as Devil's Ivy, English Ivy, Boston Fern, Heartleaf Philodendron, Spider Plant, String of Pearls, String of Hearts which are easy to care and great for hanging with the leaves dangling beautifully down.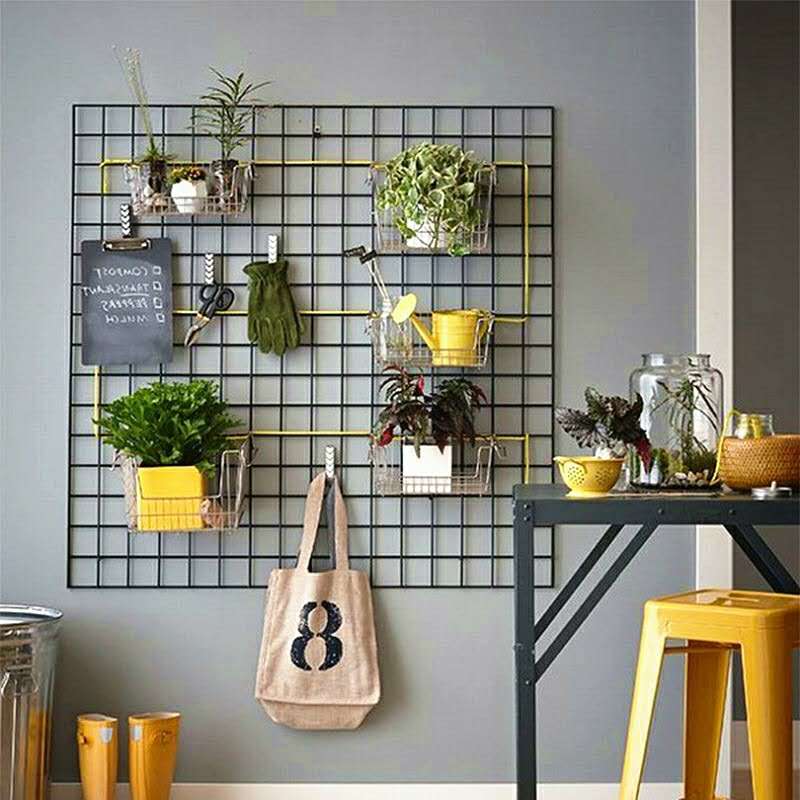 IDEA 5: Wire Wall Grid Panel – A recent trend to use as a photo hanging displace or wall storage organizer, you can easily transform it to a green panel by hanging different sizes of wire baskets and place your little planters on them.
IDEA 6: Pegboard Panel – The traditional hardware tool organizer can be creatively used to for small pots and hanging plants. Bring your imagination up to play and convert the area to a cozy garden!