Have you ever been searching high and low for your food and cooking essentials like playing scavenger hunts while you are in the middle of cooking? Is no fun at all when you can smell your food burning and you are rushing to going to work or bring your kids to school! So here we are sharing with you 7 best storage and organization ideas to help you avoid the needless scavenger hunts throughout your kitchen and pantry.
Idea 1: Tall plastic storage containers – These containers are ideal to hold pasta especially the long brittle ones like spaghetti and angel hair. Their stackable design makes use of space better than usual, helping you to organize your kitchen or pantry more efficiently. Get those that are transparent so you can identify the contents without opening them and with those airtight lid design, you can just flip open by one hand and pour out the contents while cooking.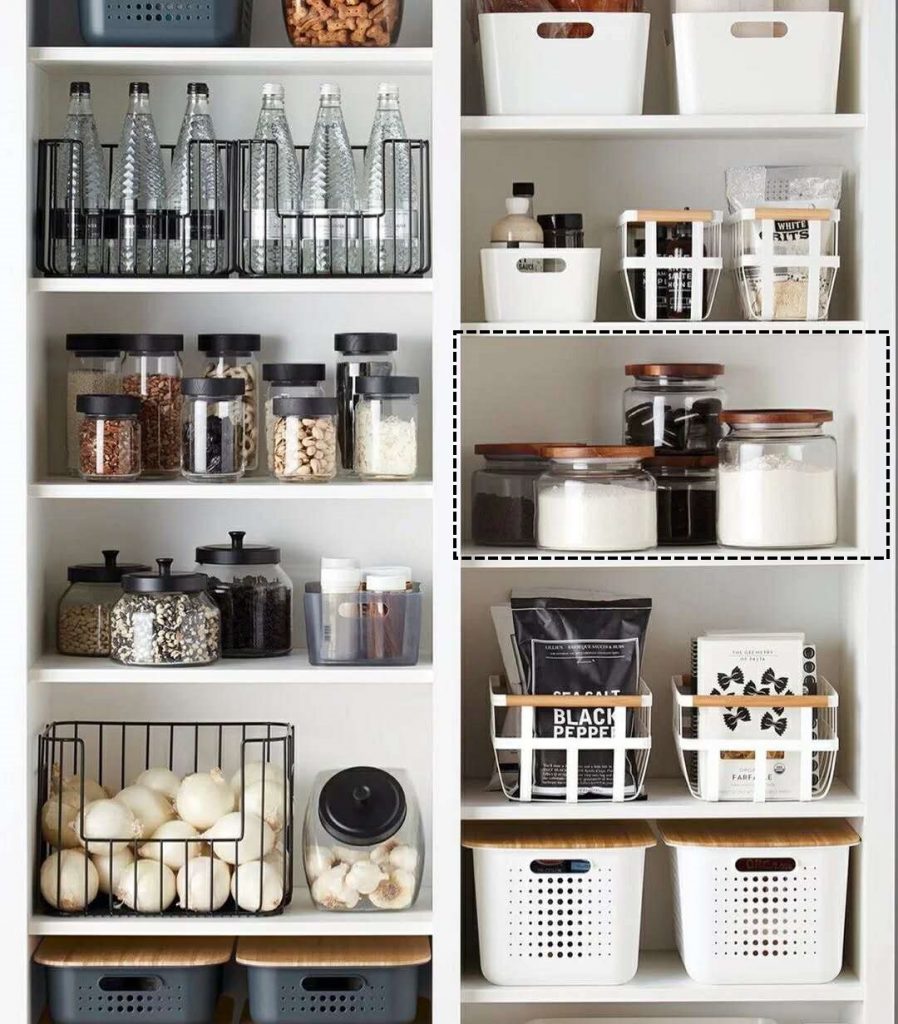 Idea 2: Glass Food Canister with airtight bamboo lids – Wonder how you can organize huge bags of flour, cereal, rice, coffee beans and have them neatly stored without spilling them all over? These large food containers made with double reinforced glass and wide opening are most suitable to hold daily food essentials. There are different versions in the market, some with glass lids that give a more classic look and some with wooden or bamboo lids which in my opinion more practical as they are unbreakable and a more rustic look.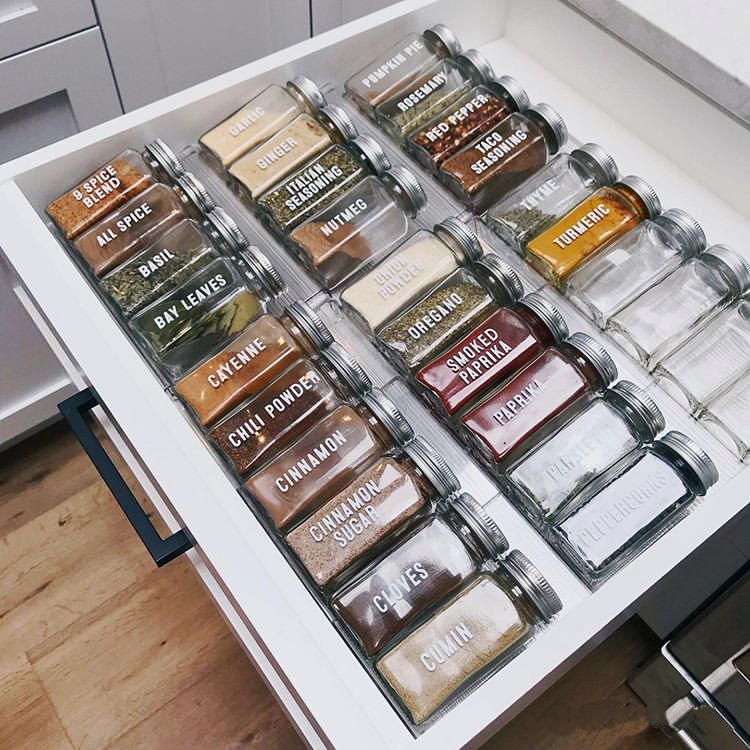 Idea 3: Spice Jars – No one wants to waste time looking for the right spice in the midst of cooking, if you do have a drawer space to spare, consider organizing your seasoning in these spice glass jars. These jars are clearly labeled with what's inside so with one quick glance, you know where the exact spice is located. Besides, the display of these jars looks amazing and so professional!
Idea 4: Wire baskets – Ideal for dry goods such as cans, jars and food like fruits and vegetables. Because of the open weave, your dry food can breathe and you can easily spot what's inside, saving time when you need to look for them. Made with steel wires, these baskets are rather sturdy so they can hold up the weight and the styling has an industrial or farmhouse look, so it's an attractive option in a space where you want to show off your organized kitchen or pantry.  
Idea 5: Uniform food storage containers – Another alternative are these uniform food storage containers that are perfect for storing dry food. Being the same size makes it easy to stack them over one another which helps to save space. With same design, transparent and stylish labels, they look amazing as a display and enhance the look of your kitchen and pantry.
Idea 6: Oil bottles – Oil dispensers are perfect for storing your olive oil, dressings, vinegar and all kind of condiments. Available in both transparent and solid color with labels, it comes handy when you are cooking and they look presentable when you serve them at the table. The stainless steel pour sprouts with cap allows easy dispensing of your fluid content without leakage and rightly control amount used. Uniformed in size and look,  these long glass jars greatly save space and beautify your kitchen area.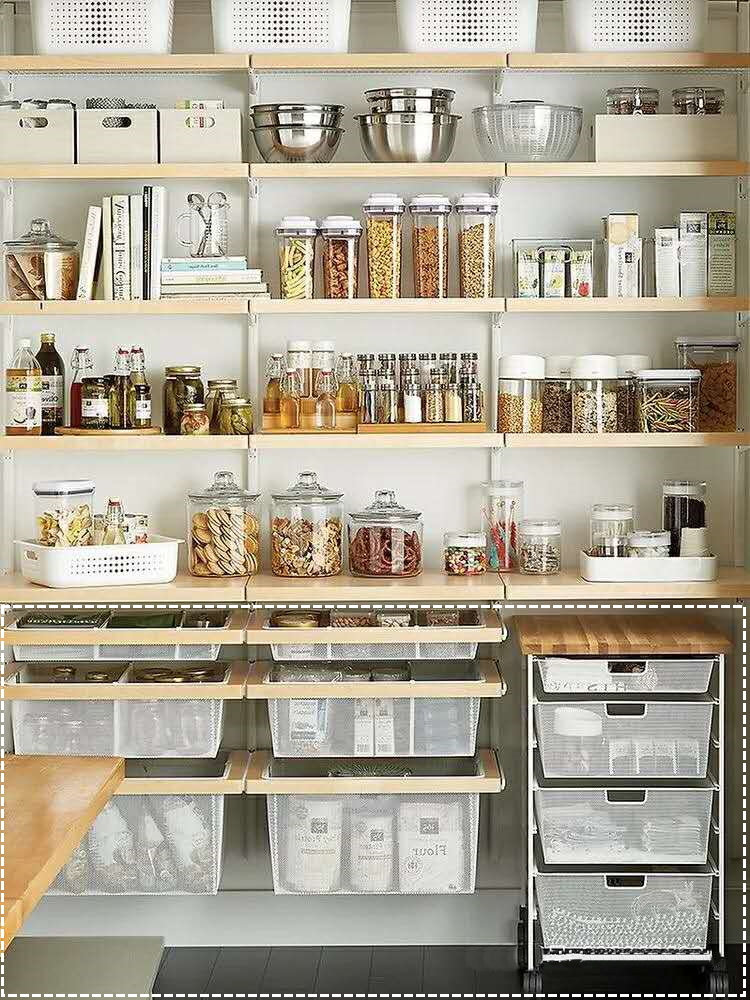 Idea 7: Tier mesh organizer with sliding drawers – Great to storage bulky, odd shape and also small items that are difficult to hold in containers and jars. They are amazing in keeping your kitchen clean and beautiful. They comes in 2 to 4 tiers usually which can hold huge amount of stuff and the sliding drawers design makes finding your cooking goodies easy. They can be tugged nicely at the bottom of your cabinets, maximizing your kitchen space.