Whether you work from home or have carved out a space for something you love (like crafting, reading, or writing), your home office is a place that should inspire the flow of creativity and allow you to get down to business. But often, home offices can be the most neglected spaces in our homes. They're messy, they're uninspiring, and they drive us to work anywhere but in the actual office–like the couch, kitchen, or bed (guilty!). Let us share with you some home office decor setup ideas to help you create and update a truly stimulating space.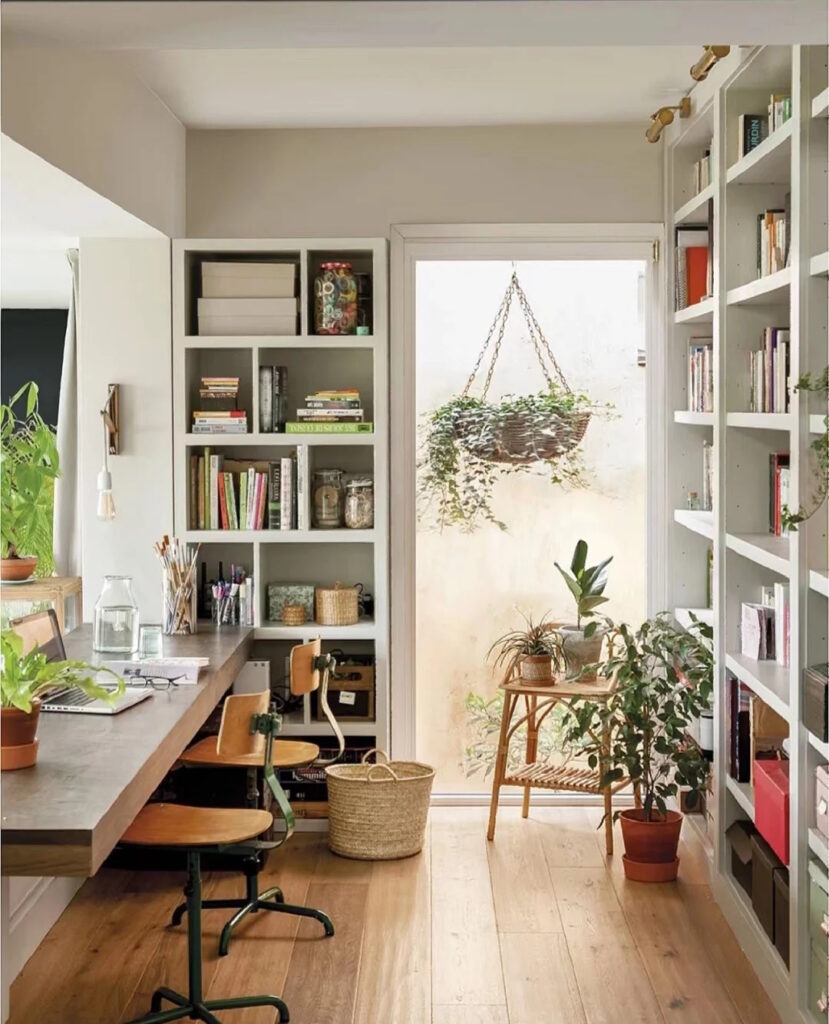 Add Green
Breathe some life into your space, so you'll want to stay longer. Try to ensure a balanced home office that is practical, ergonomic, comfortable, and clean—if these elements aren't in place I know I'll end up working at the kitchen table! A lovely plant is said to help keep you feeling calm and clean the air—plus it looks pretty too. You can consider a snake plant or a ZZ plant. Both look lovely, are good for cleaning the air, and are low maintenance!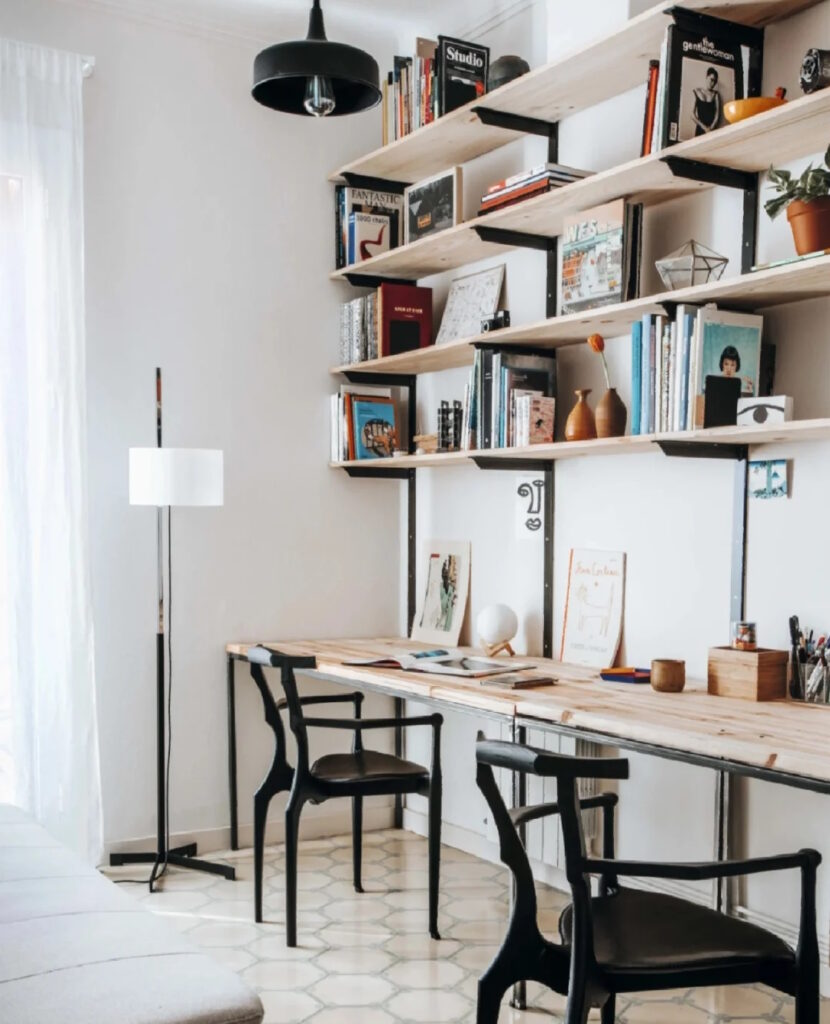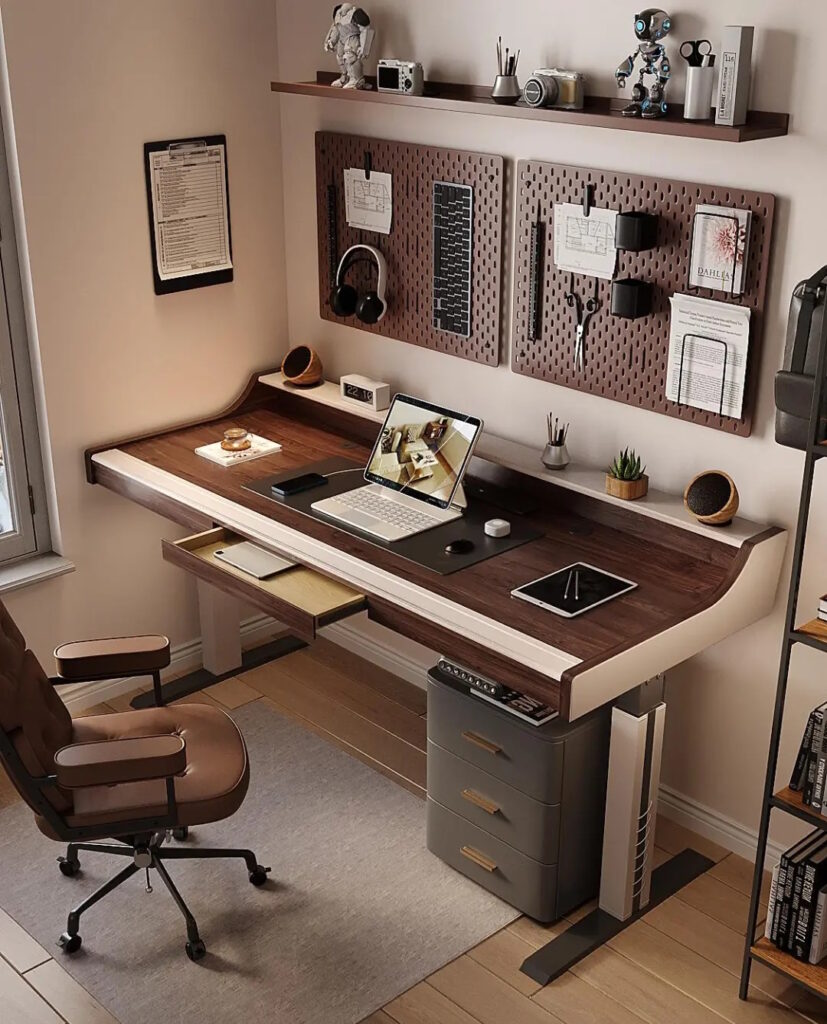 Organization Is Key
Nobody works well in a messy home office. Don't waste an ounce of space by tucking printers, filing, etc. into corners and in drawers. Use all your vertical space, too, by putting open floating shelves up to the ceiling with varying types of storage and a wall hanging pin board to help organize supplies that might otherwise end up shoved in a drawer!
Decorate with Images and Words That Speaks To You
Fill your office with vibrant art to energize your space and make you feel motivated. Or simply put up some encouraging and decorative words that speaks to you.