It is true that everyone needs a well-designed area at home to focus on work or studies. By now, most of us are Work From Home pros. But, if you've been doing the remote grind for a couple of years now, it may be time for a home office refresh! To help you work good and look good, we're rounding up some cute home office inspiration to design your ultimate set-up.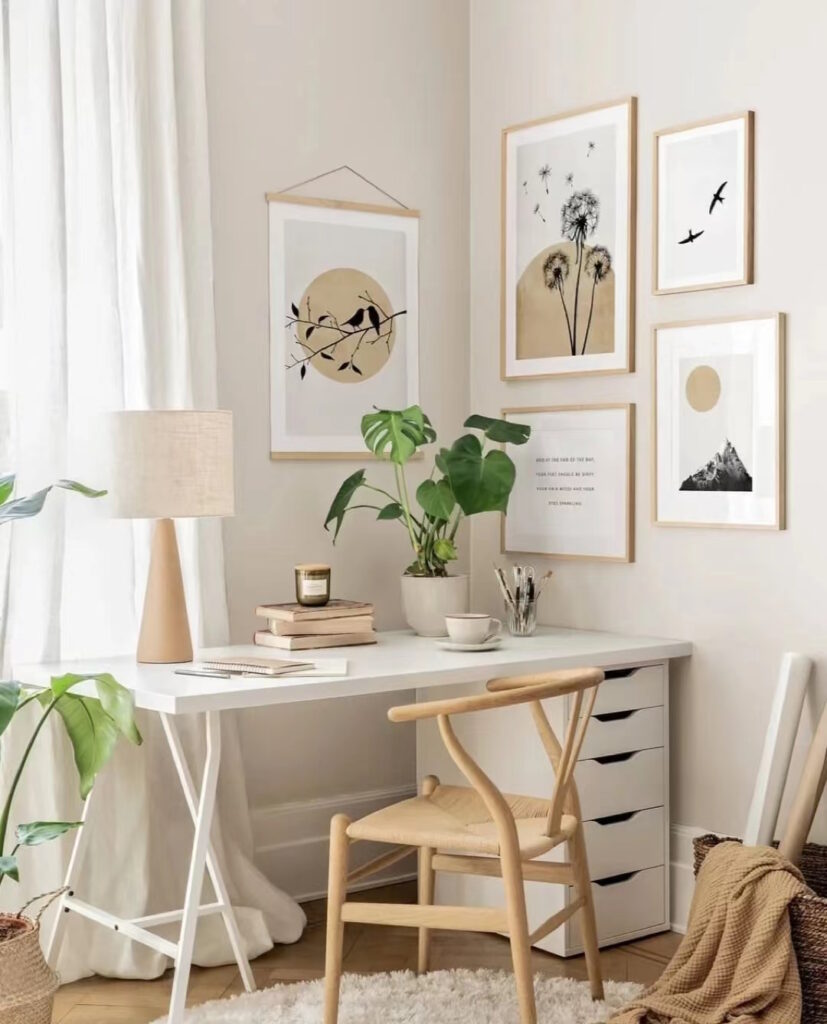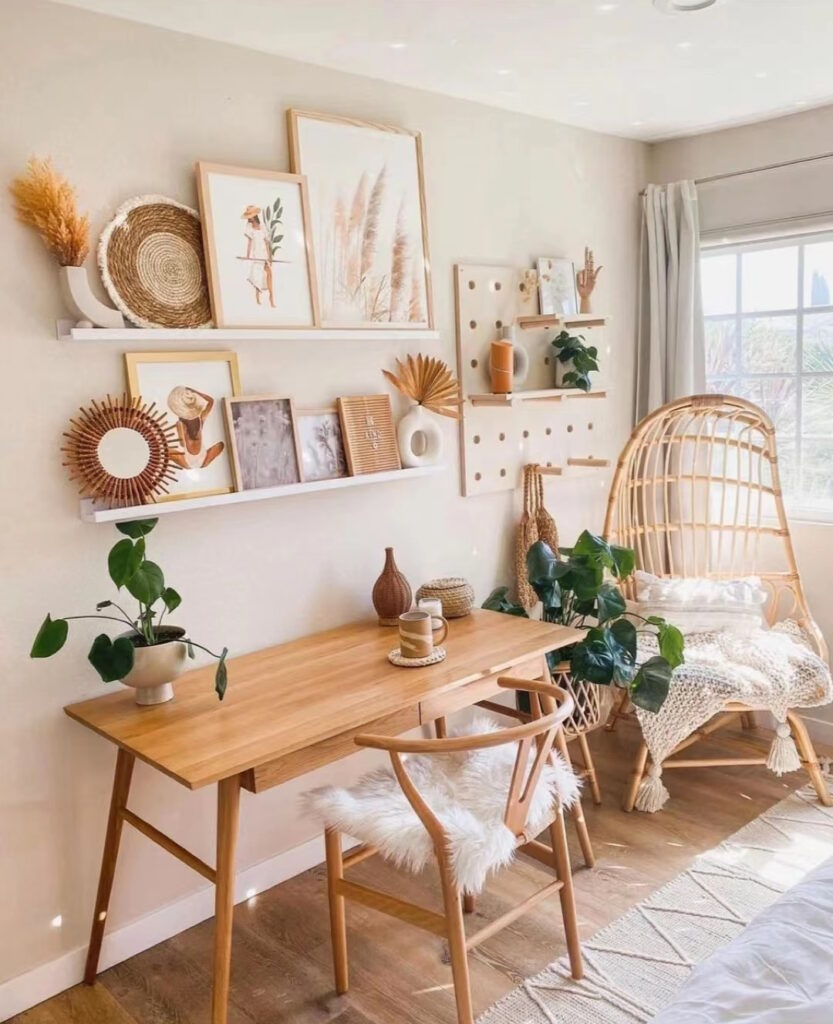 Decorate The Walls
This is where you can truly make the space your own and create a vibe that inspires you. So, choose decor for your walls that speaks to your unique style and showcases a bit of your personality! Try to create gallery wall with your favorite photos,art prints or even hats. You can also decorate with painting geometric shapes on your wall too.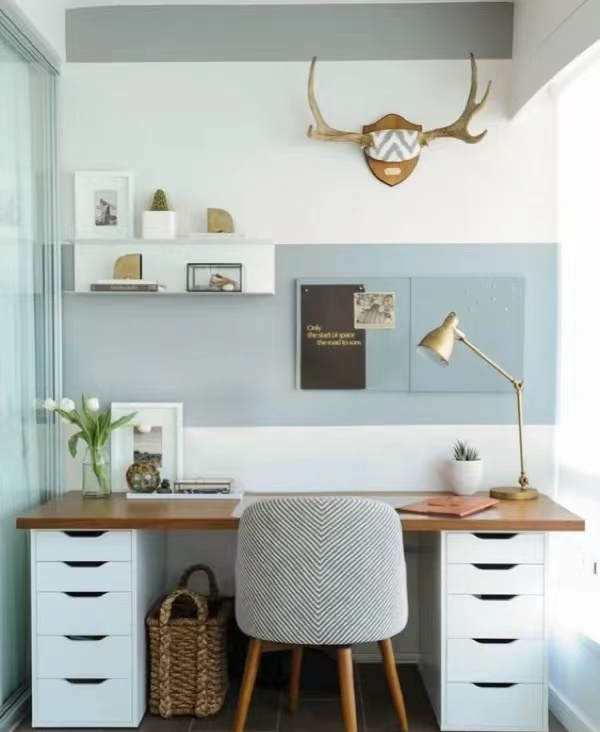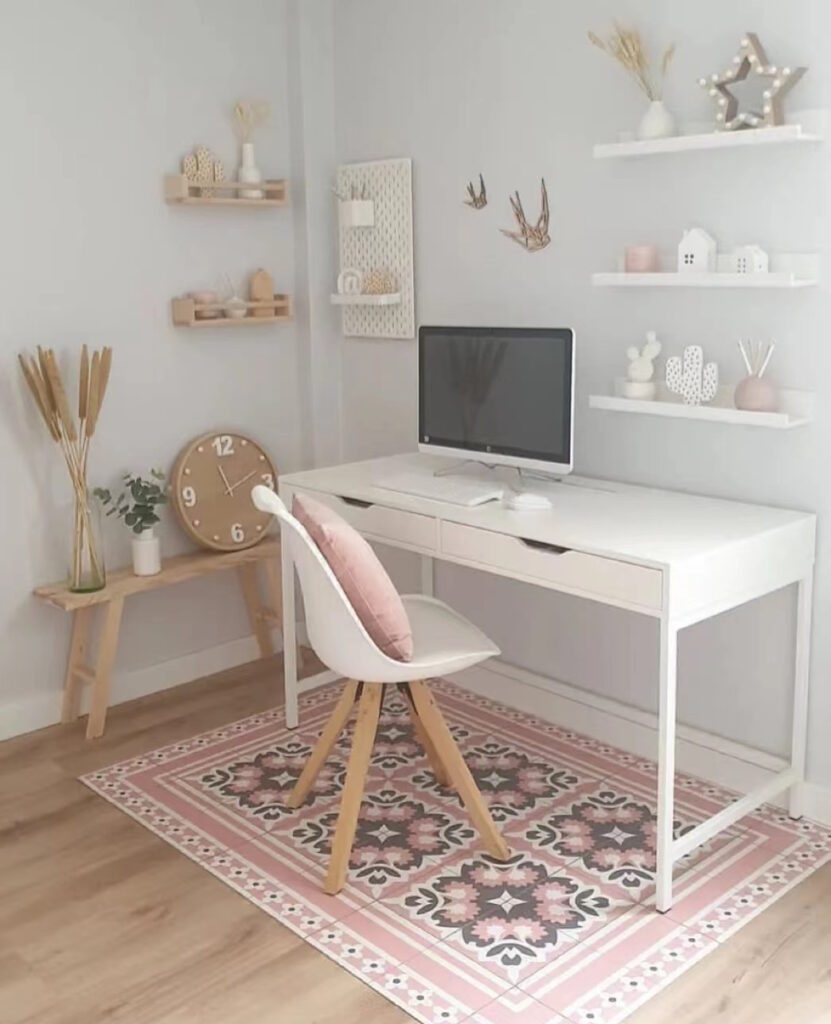 Add some Storage and Display with Open Shelves
Whether you're looking for extra storage or just want somewhere to display your plants, shelves make for functional and cute home office decor. You can use them to stack books, show off your favorite knick knacks, or even rest picture frames!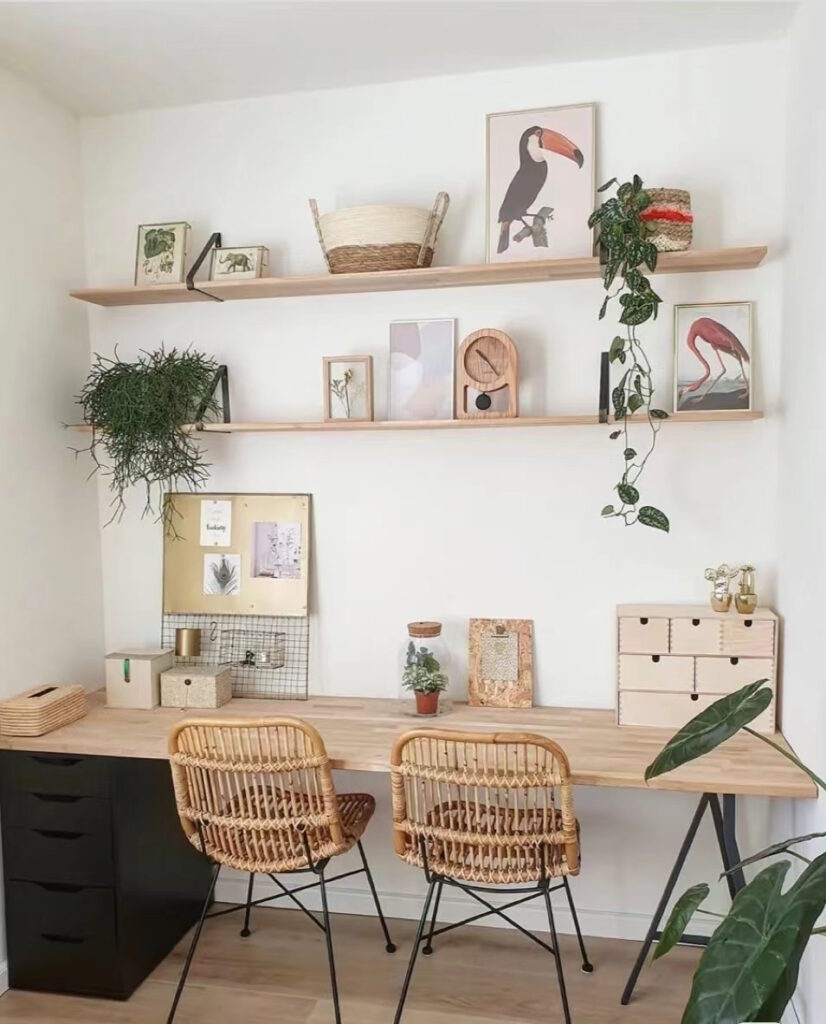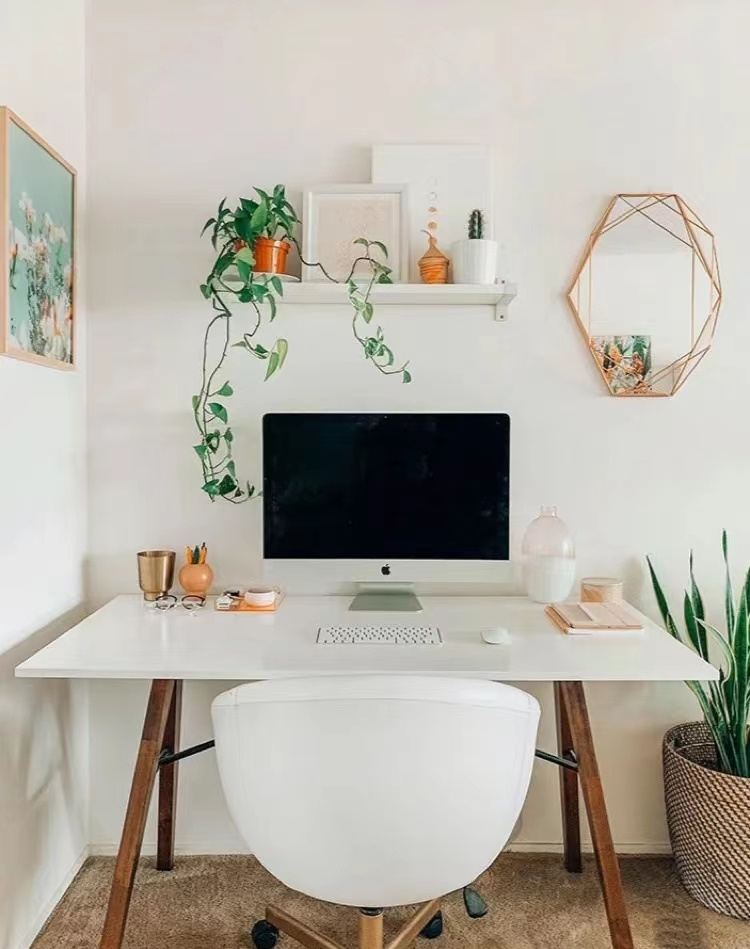 Fill with Lush, Leafy Plants
Is there such a thing as too many plants? We think not! As far as home office decor ideas go, you truly cannot go wrong with all the plants, all the time. We love the look of multiple leafy accents in different pots and planters. They give this neutral office furniture so much life! And the best part? Plants actually purify the air just by sitting there — great for the days you're stuck inside from 9 to 5 (if not longer).