You only get one chance to make a good first impression, so why wouldn't you make your front door entrance the absolute best it can be? These easy projects, including outdoor decorating and landscaping tips, will up your home's curb appeal with a more inviting appearance.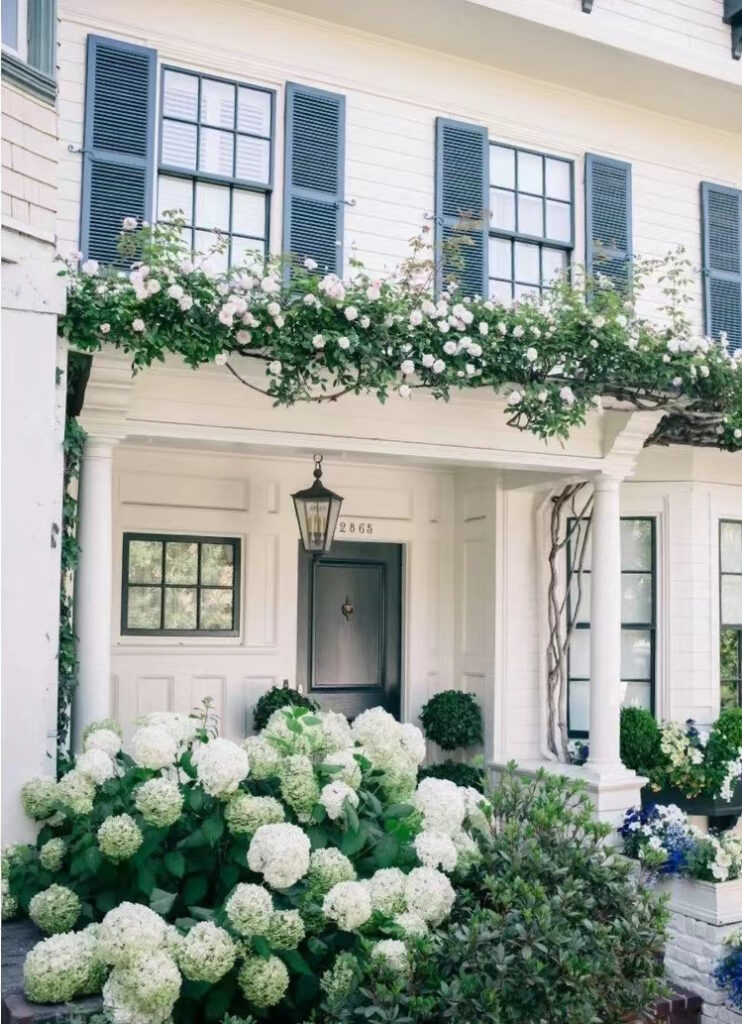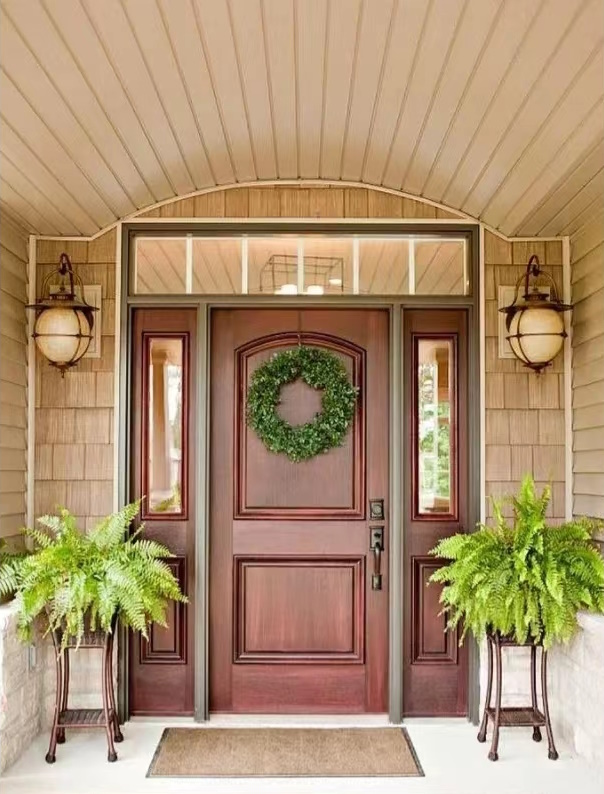 Front Entry Landscaping
Placing containers of flowers is a front entryway idea that's an easy and inexpensive way to add a dose of eye-catching color. Vary the size and shape of containers to add interest. Another budget-friendly front door entryway idea is planting garden beds with a combination of perennials for color that lasts year after year.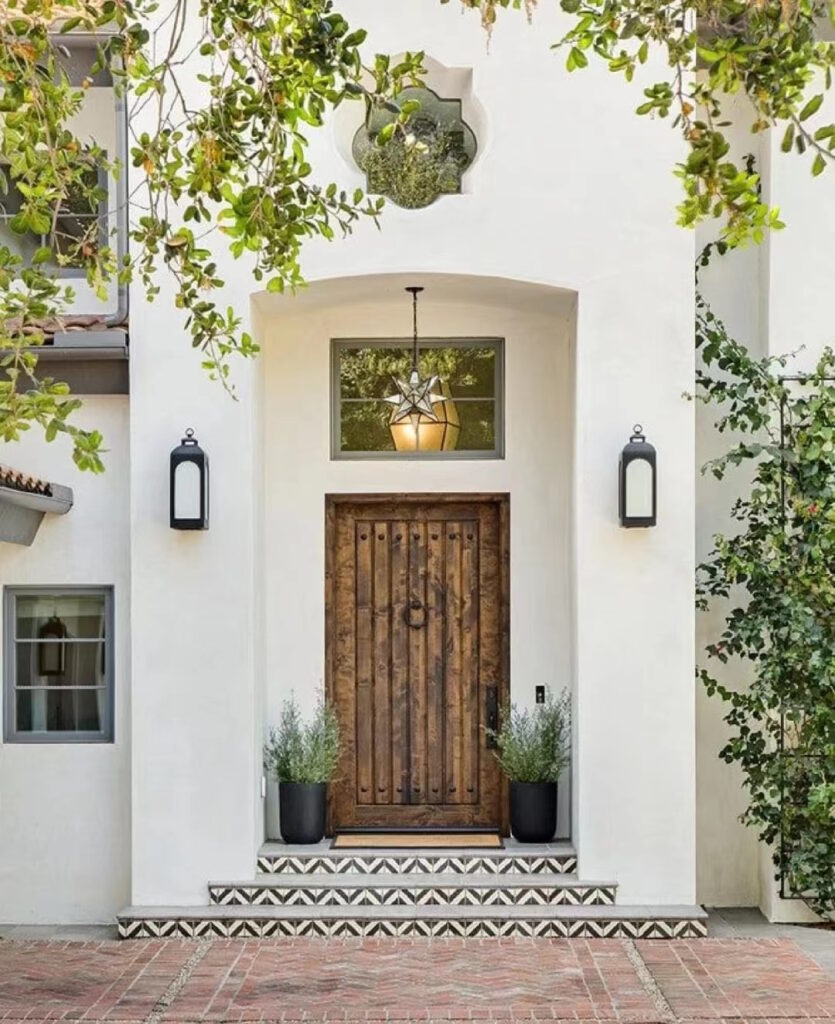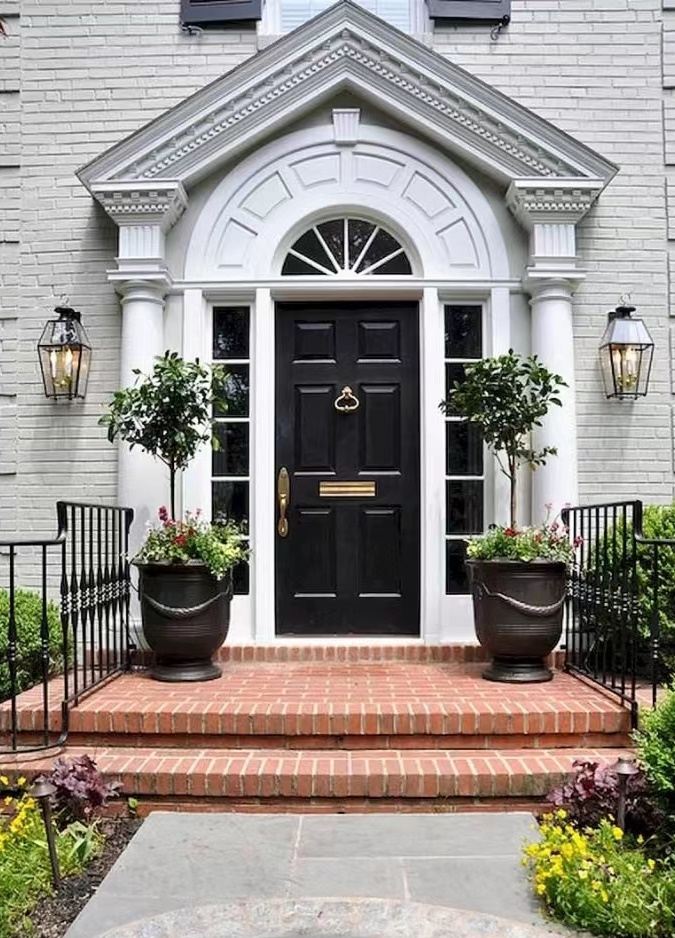 Front Entry Decorating
A front entryway is a prime location to splurge on attractive decorating features. Choose a few attention-grabbing elements, such as stylish outdoor lighting, a richly stained wood front door, or colorful step tiles. With these front entryway ideas, you don't need much to achieve a polished look.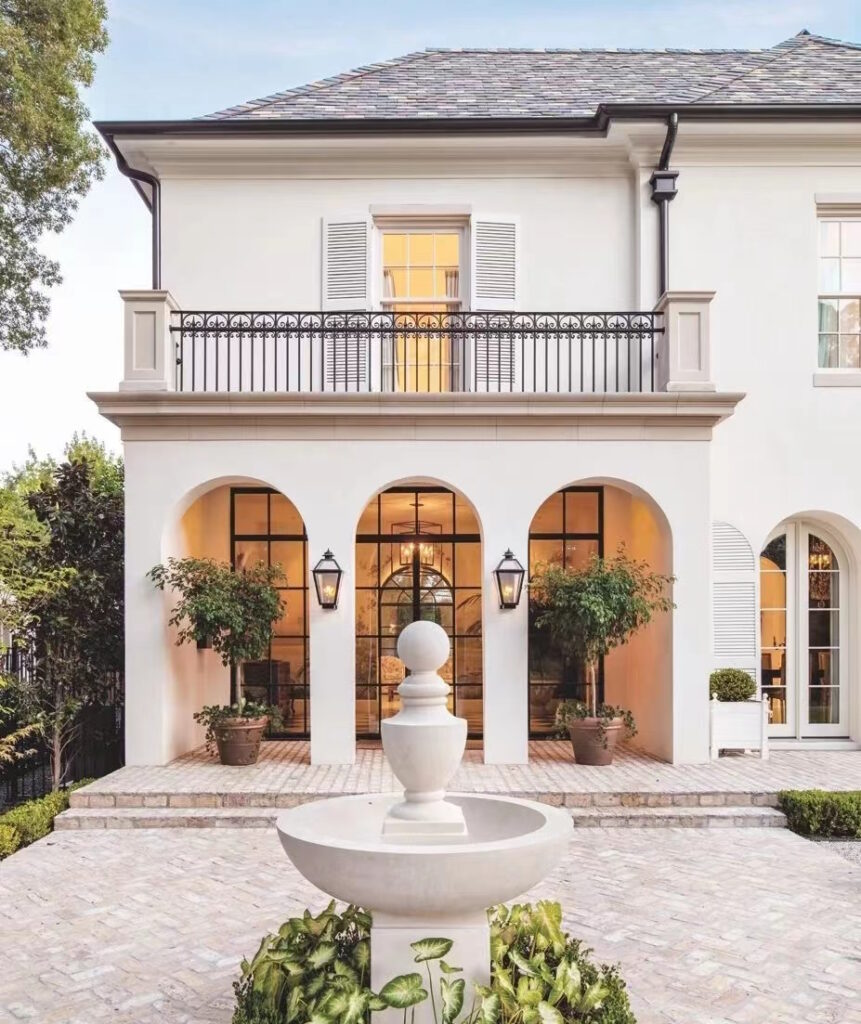 Cohesive Front Entry
A well-planned front entryway idea creates a cohesive look with the rest of your home's exterior design. The arched window above the door and the architectural details are prominent design element. You can also apply this concept when choosing outdoor planters or patio furniture.