Laundry is an unavoidable household task that many people find boring, but your laundry room certainly doesn't have to be. Interior designers and home decorators never miss a decorating opportunity, knowing that the key to a stylish interior is maximizing every last square inch of space in your home. Elevating a laundry room from a purely utilitarian room to a functional and beautiful room of its own will make your daily chores a little more tolerable, no matter how large or small a space. Whether you're planning a new laundry room or updating an existing one, use our helpful design advice and inspiration to create a functional and efficient space.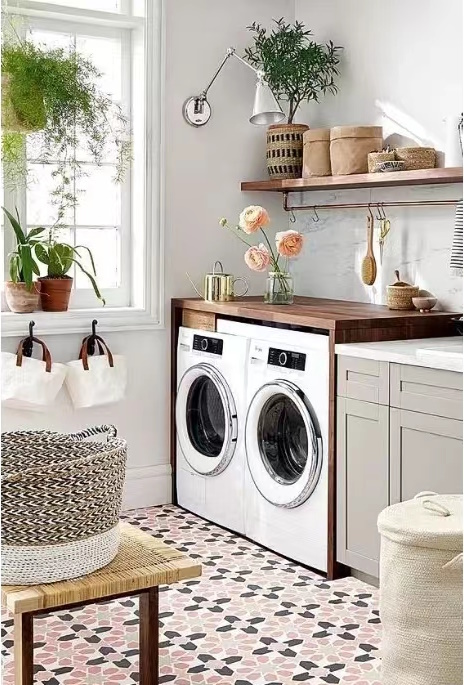 Bring in some Greenery
Filling laundromat with plants can helps cut down on dust (by up to 20 percent) and noise—it doesn't hurt that they look good, too. If you don't have daylight, you can clip a few greens from your yard to display in a small vase.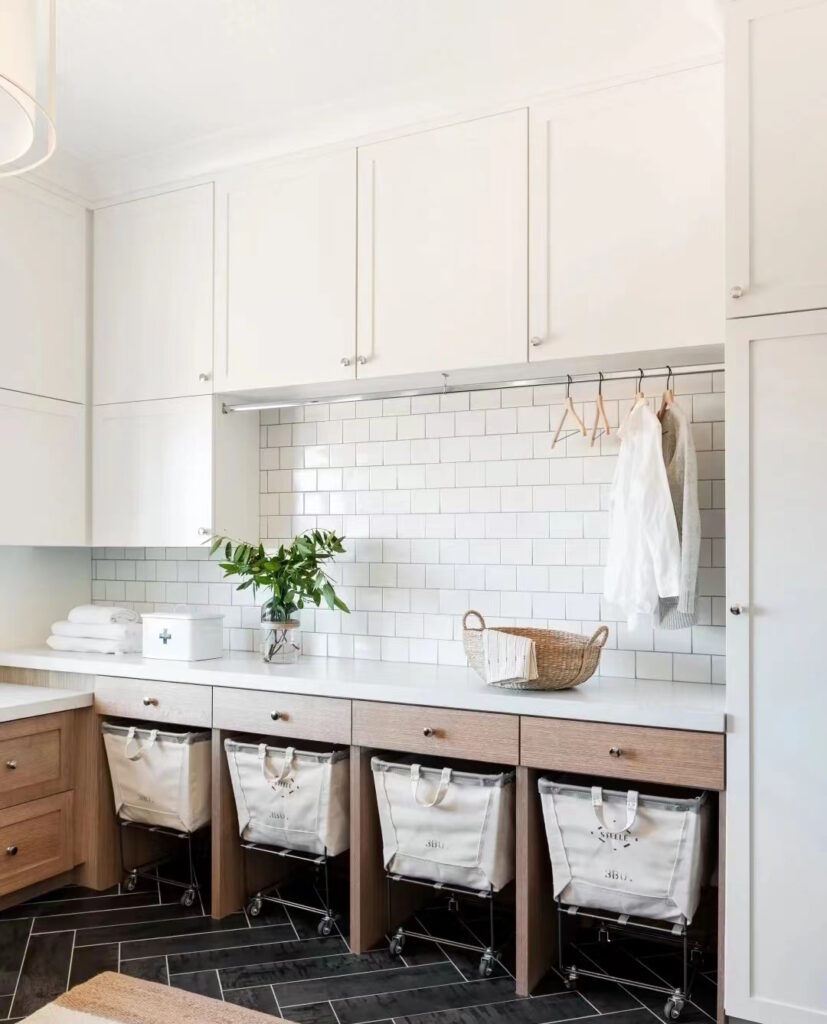 Space for Hanging
Every laundry room needs a place to hang clothes fresh from the dryer or delicate items you prefer to air-dry. Sturdy clothes rods hanging from wire shelving or installed between upper cabinets are two possible solutions. Position the rods far enough from the wall to leave adequate space for the hangers. You could also buy a double-tier clothes rack on wheels or casters.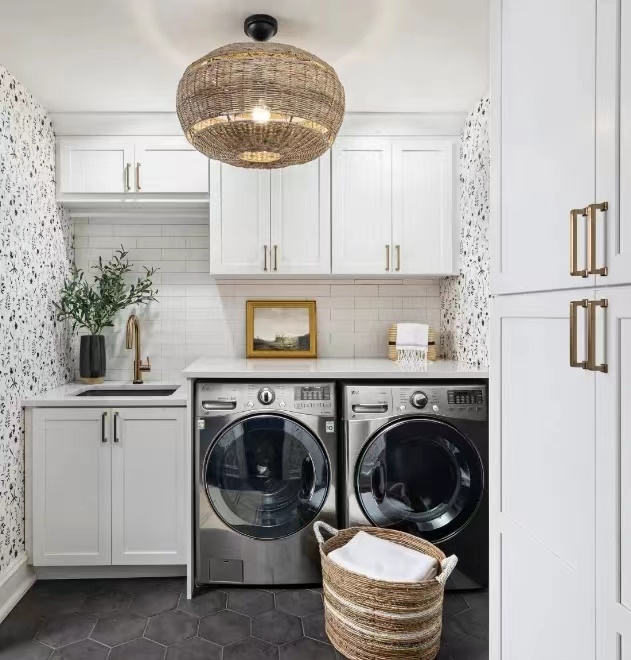 Say Yes to a Sink
Putting a sink next to the washer-dryer is a very handy idea. It's key to have a place to treat stains before washing, and a sink is the best spot to do that. Just make sure you get one deep enough for soaking, and if space is tight, consider a stacked setup.
Consider Closed Storage
Consider closed storage to open shelving as it tends to be more hygienic (think: lint and debris from sorting). Also, it allows for less visual clutter, which lends to a more calming space. Furthermore it helps keep any (potentially hazardous) cleaning materials safely out of reach from kids in the house.