Designing a nursery can be a fun and joyful experience for parents-to-be. It's a space where you can let your own inner child out to play and experiment with imaginative ideas, quirky colours, and adorable prints. But it's also prudent to plan ahead so the decor can easily be adapted to the needs of a growing child without having to overhaul the entire nursery a few years later. We hope these nursery room inspiration will help you to create a magical room for your little one.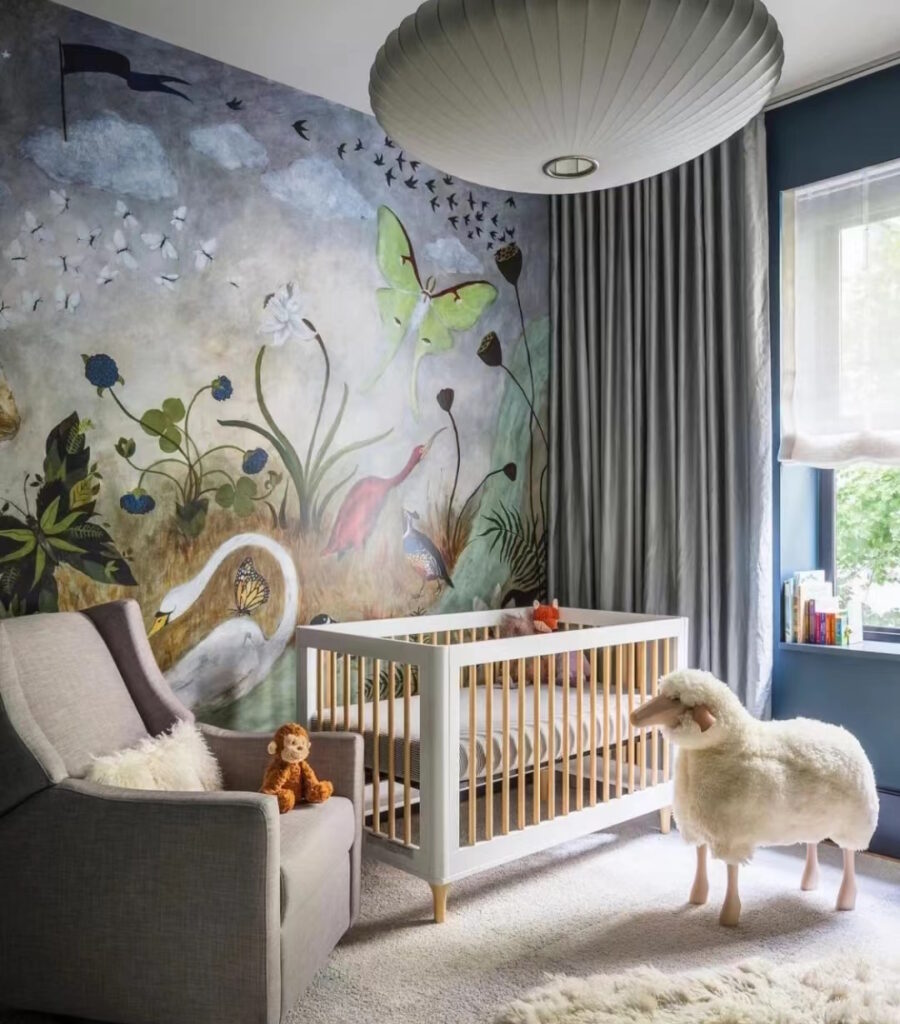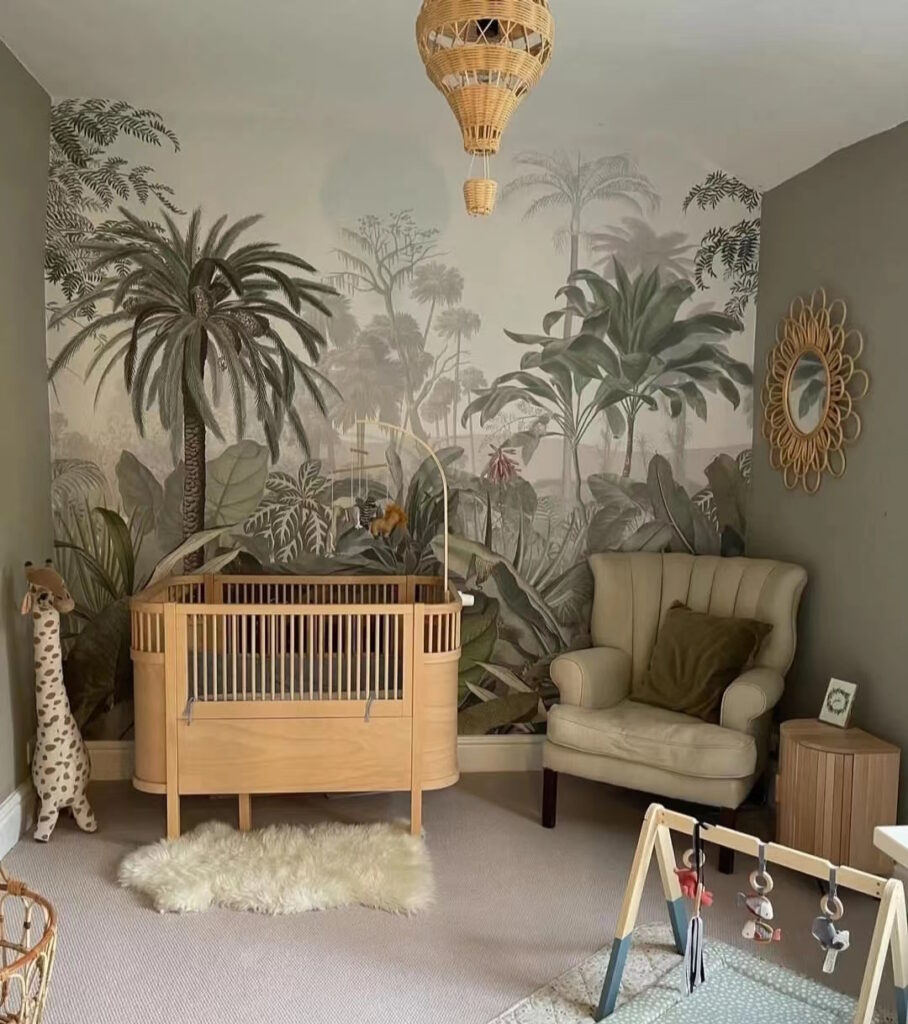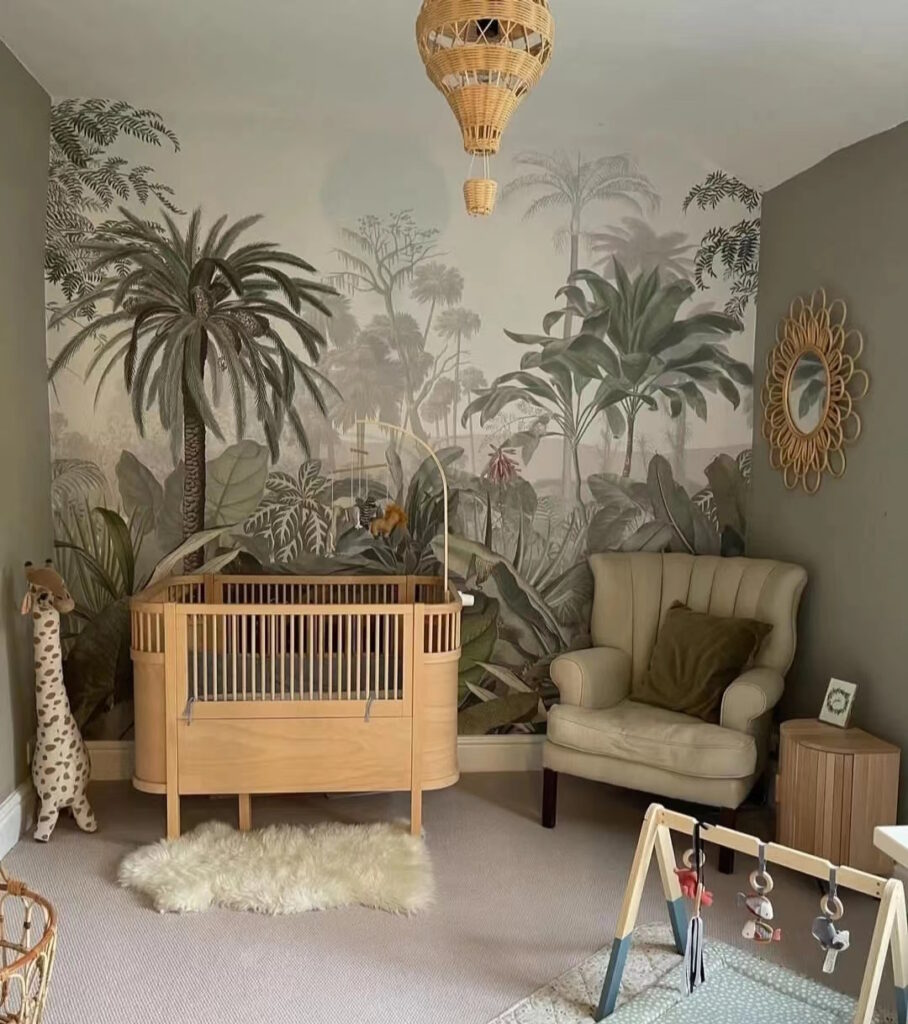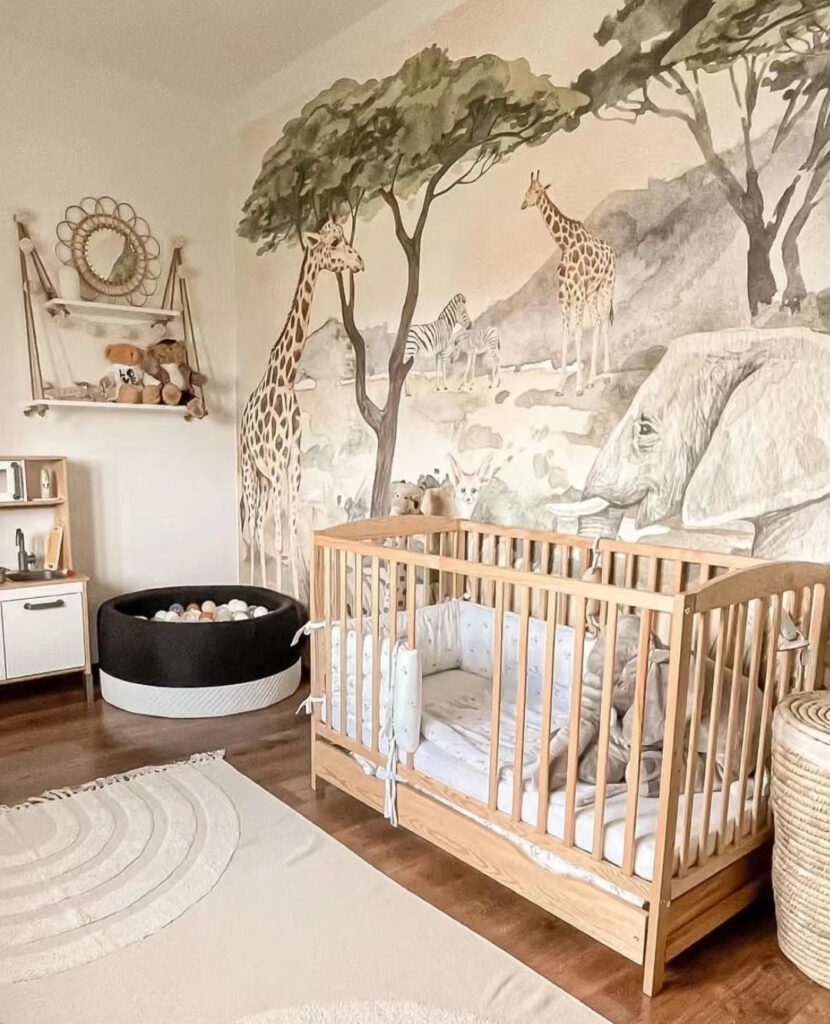 Pick a Nature and Neutral Color Palette
We recommend keeping the nursery playful yet calm and easygoing. Bring in some nature and playfulness with wallpaper or paint, which can easily be refreshed or changed as your child grows older. A restful yet neutral colour scheme ensures that the nursery has an easy demeanour that relates beautifully to the larger home it's a part of.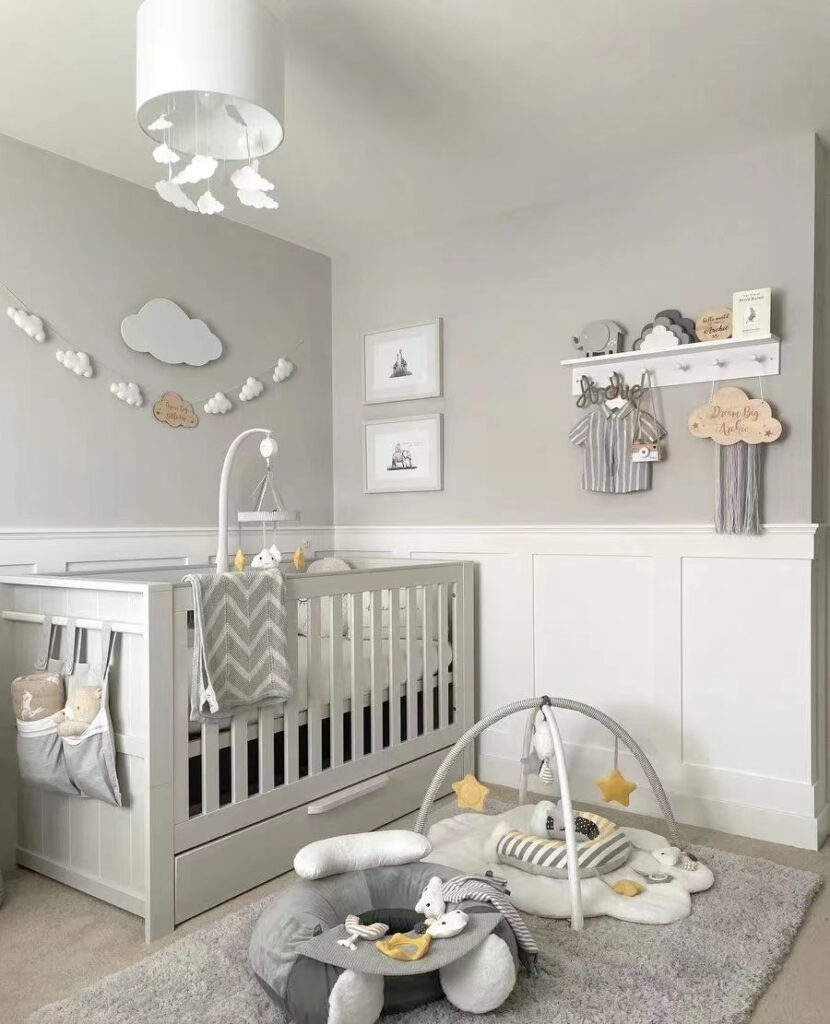 Maximizing Space with Crib in a Corner
Putting your baby's crib in a corner is a great option if you have a small room as it allows you to maximise space. By creating more free space in the room, you'll have more space for a changing table, glider or chest of drawers and more floor space for your baby to play.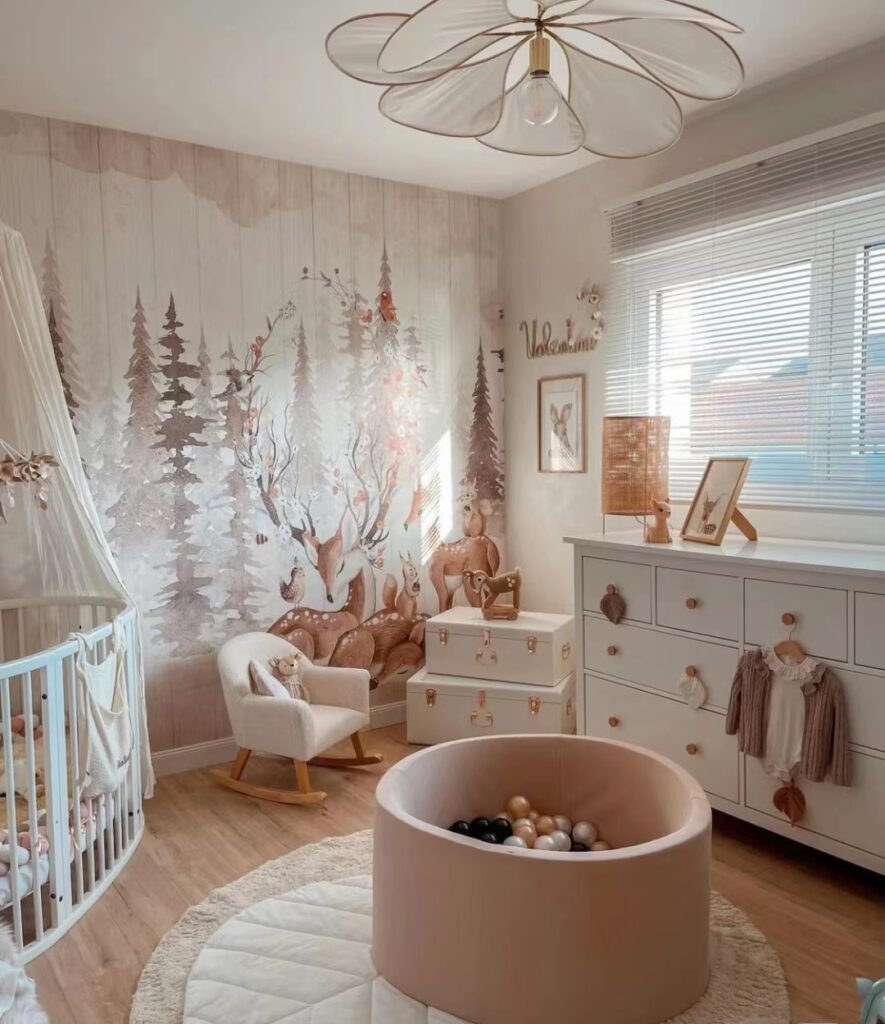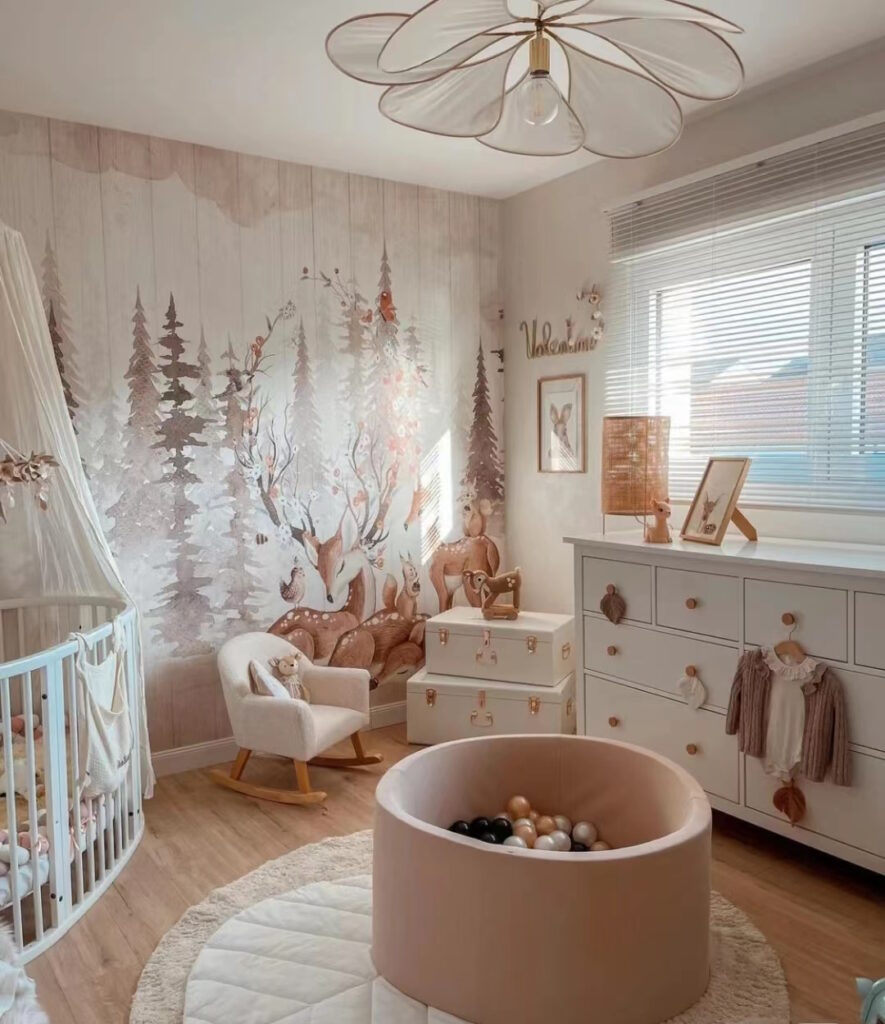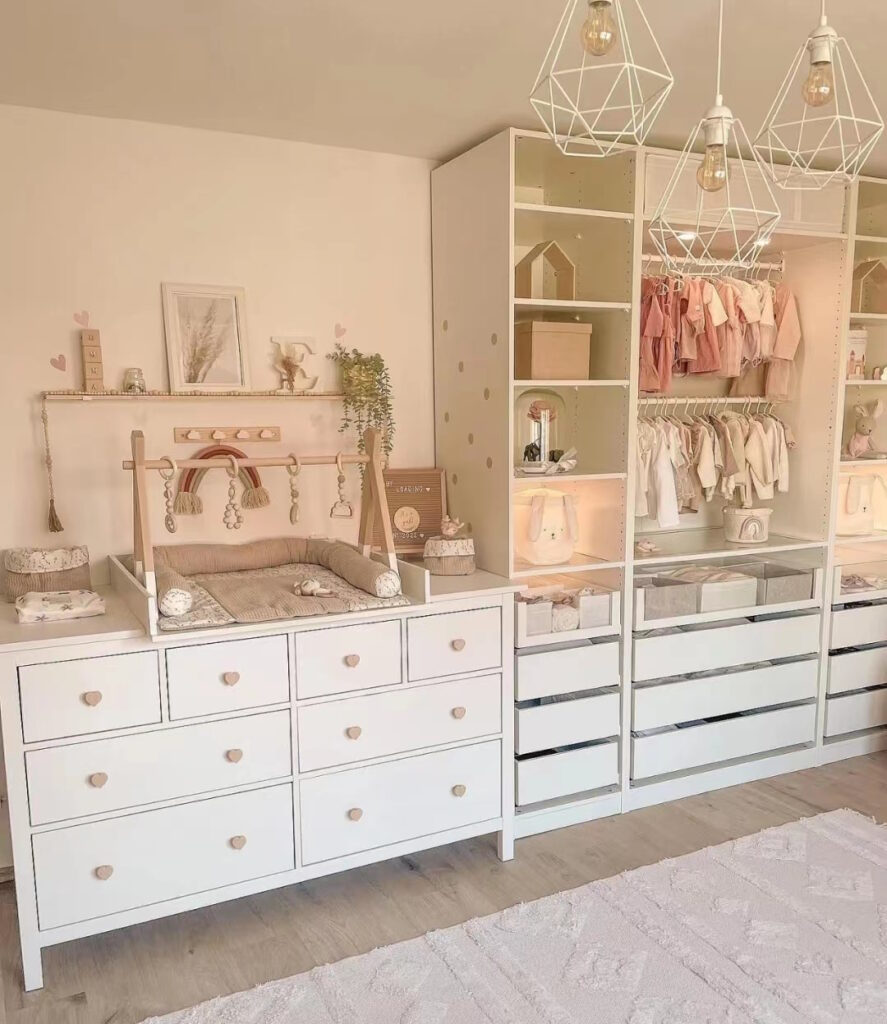 Be Smart (and Stylish) about your Storage
It's really about stylish storage accessories and taking time to organize things well. Consider pre-labeling your dresser drawers by clothing size, so that the size needed at the moment is always in the top drawer for easy access, and larger sizes that they grow into go into lower drawers.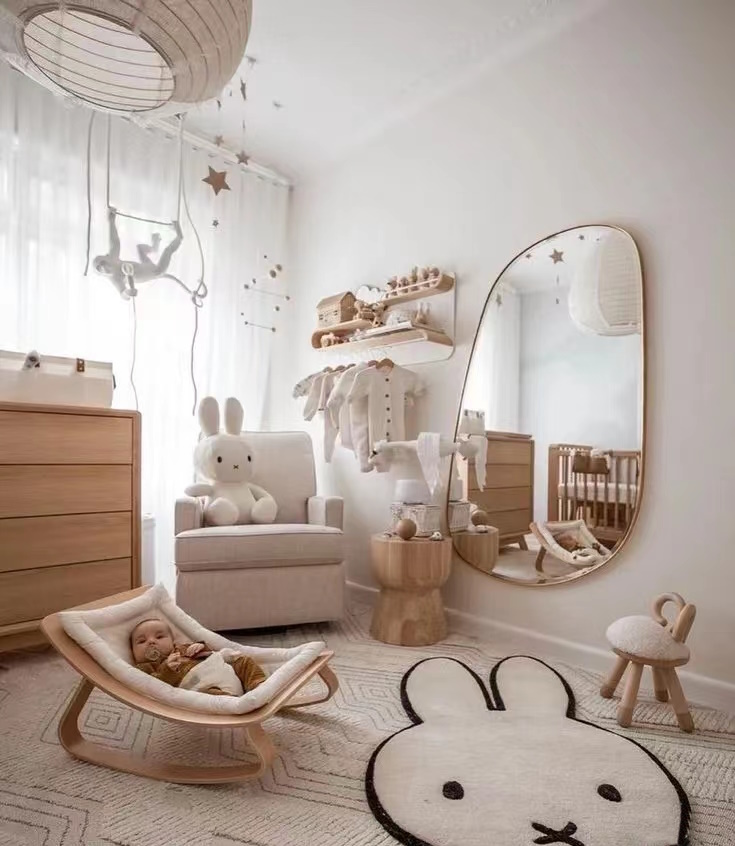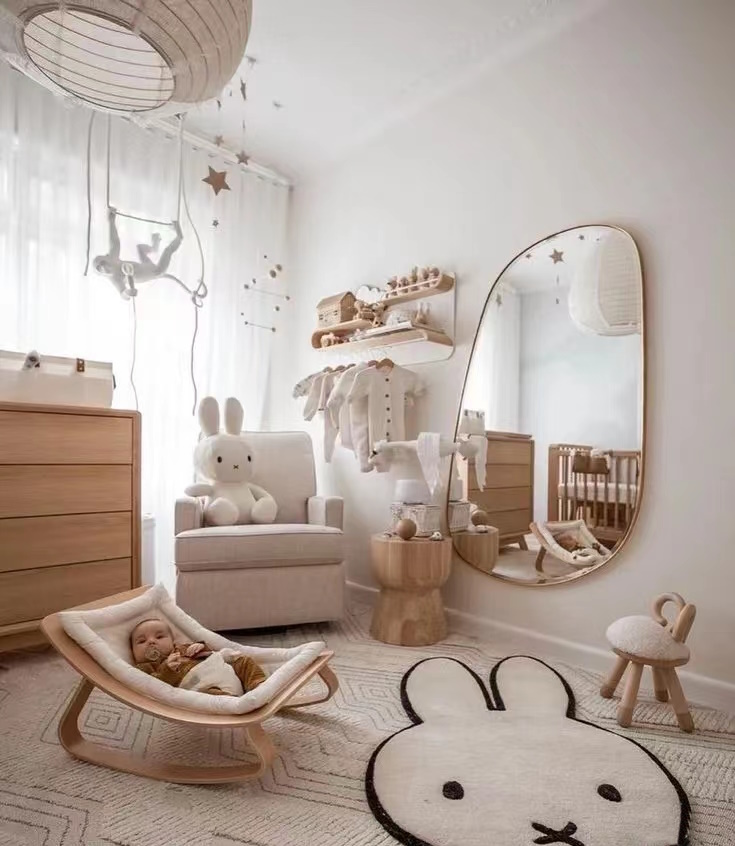 Invest in a Very Comfortable Seat
Anyone who's ever had — or even cared for — a child knows you're likely to spend a lot of time with your newborn or toddler in your arms. For this reason, you'll want to invest whatever resources you can into a comfortable nursery chair. This is a great tip if you are looking for nursery room inspiration.