When it comes to small-space living, it often seems like the first room that suffers is the bathroom. If your bathroom is totally micro, you're probably looking to spruce things up a bit. But don't sweat – a tiny bathroom can still be totally chic. But if you've ever tried to carve out more storage space in a small bathroom, you know that it can seem like an impossible task. That's why it pays to know a few tips and tricks that can help make the most of a diminutive bathroom and keep it organized.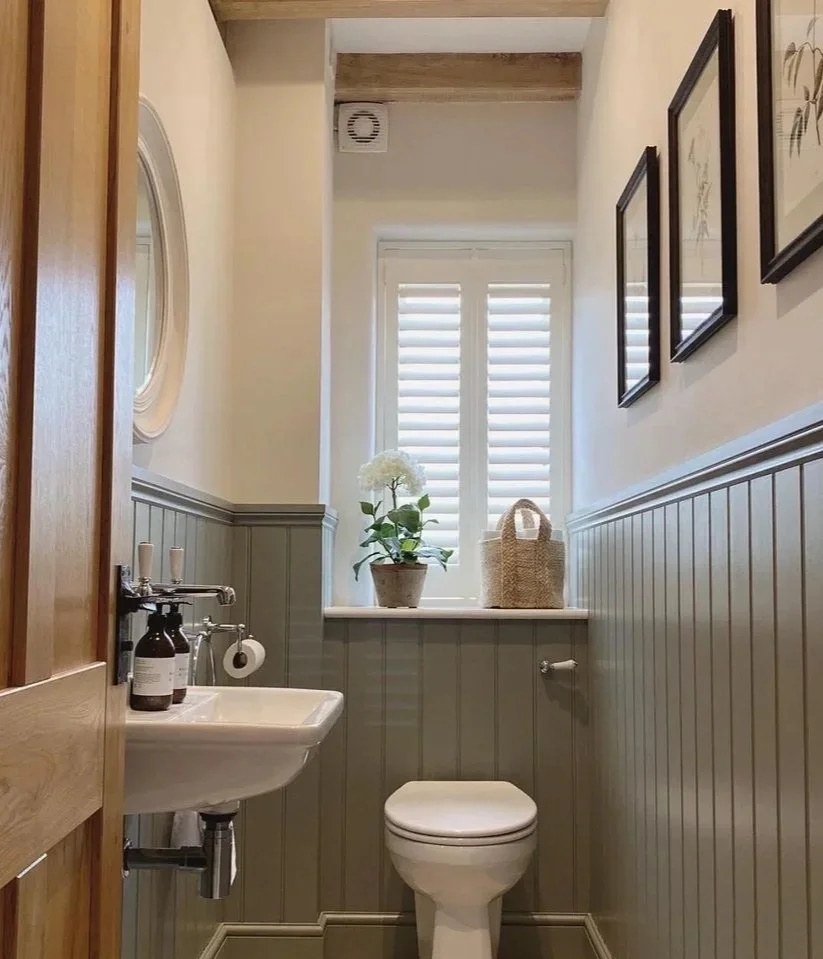 Utilize Your Wall
Smaller square footage means less room for decor, but you can still style is with wall features and wallpapers.The colors and patterns instantly brighten up and beautify your bathroom and take up zero precious space
Go Green
Place a few gorgeous leafy green houseplants in your small bathroom to naturally energize the space—and purify the air.
Reduce Clutter with Smart Storage
Consider those portabe cart and storage baskets to help reduce clutter and encourages you to keep only what you use regularly.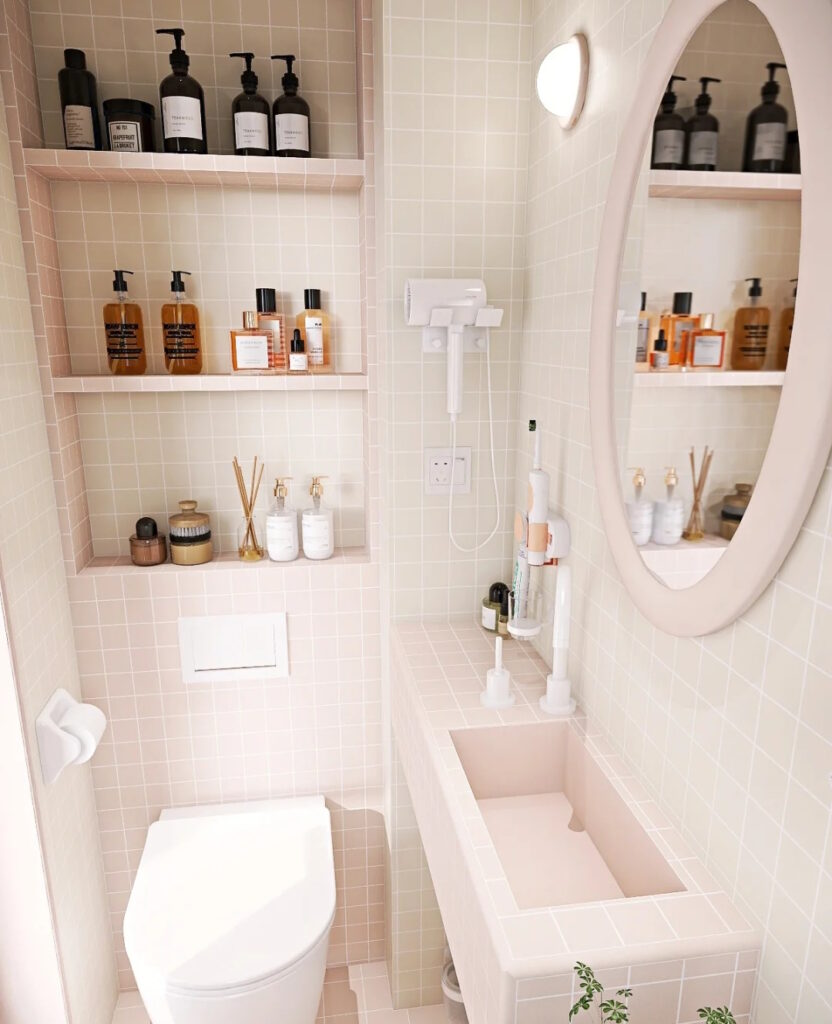 Save Space with Floating Shelves and Countertops
Wall-mounted shelves turn a cramped bathroom corner into a storage-savvy scene. You can also utilize the countertops to display all your toileteries neatly too.