A small kitchen where everything required to prep and cook is within arms' reach can make everyday cooking more efficient and stress free. Easier to clean and maintain, a smaller kitchen encourages you to focus on the essential and eliminate clutter, and can feel especially cozy and inviting with thoughtful design and decor. Check out these stylish, compact, space-saving kitchens layout in a range of styles that have everything you need to cook for yourself or a crowd.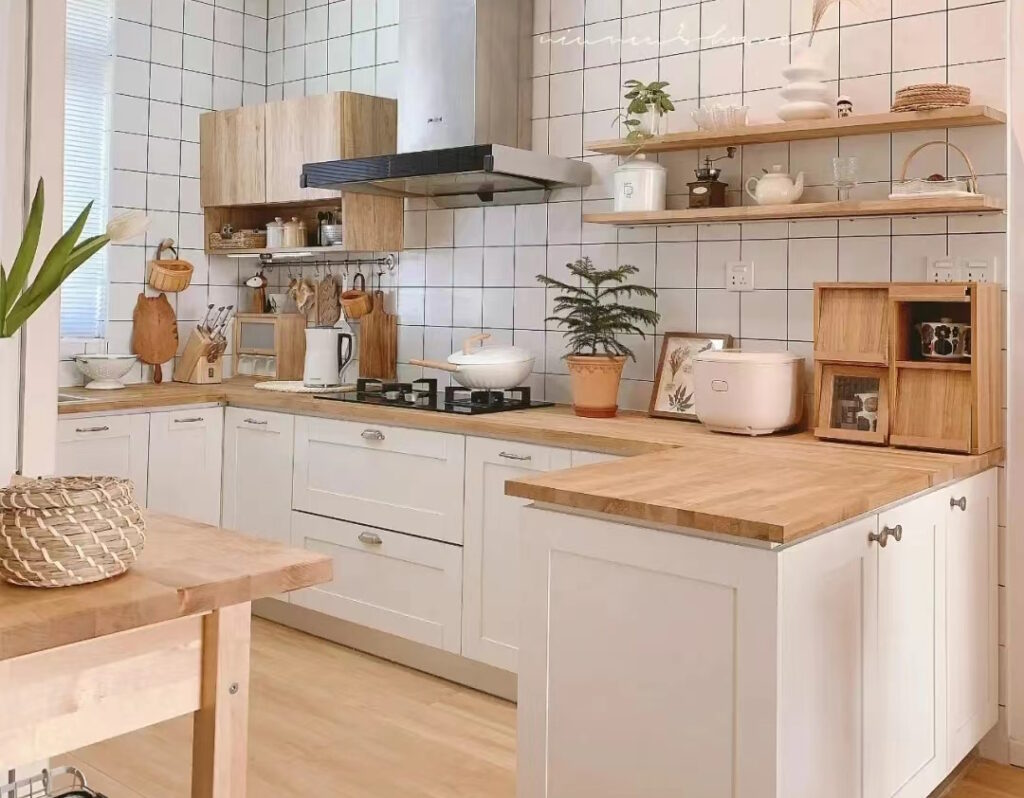 Add a Penisular Breakfast Bar
This look works really well in open-plan kitchens, where you might have to share your cooking space with say a living room or a dining room. Unlike an island, a peninsular doesn't float in the center of the room, it's connected to the wall but still provides that lovely sociable space in a kitchen, just as an island would. Plus if you include a slight overhang in your design it can double up as a breakfast bar too.
Keep your Kitchen More Streamlined
All or mostly white kitchen makes your small kitchen more spacious. It will be ideal if there is a large window which floods the tiny kitchen with natural light, making it feel open and airy.
Floating Shelves
Floating shelves have a very sleek look – they seem to float in the air and that makes them look lightweight, even if they are thick enough. Such an idea is great for a small kitchen: heavy closed storage units and lots of cabinets will make your tiny kitchen look even smaller, while floating shelves will give it some air.