A small kitchen where everything required to prep and cook is within arms' reach can make everyday cooking more efficient and stress free. Easier to clean and maintain, a smaller kitchen encourages you to focus on the essential and eliminate clutter, and can feel especially cozy and inviting with thoughtful design and decor. Check out these small modern kitchens in a range of styles that have everything you need to cook for yourself or a crowd.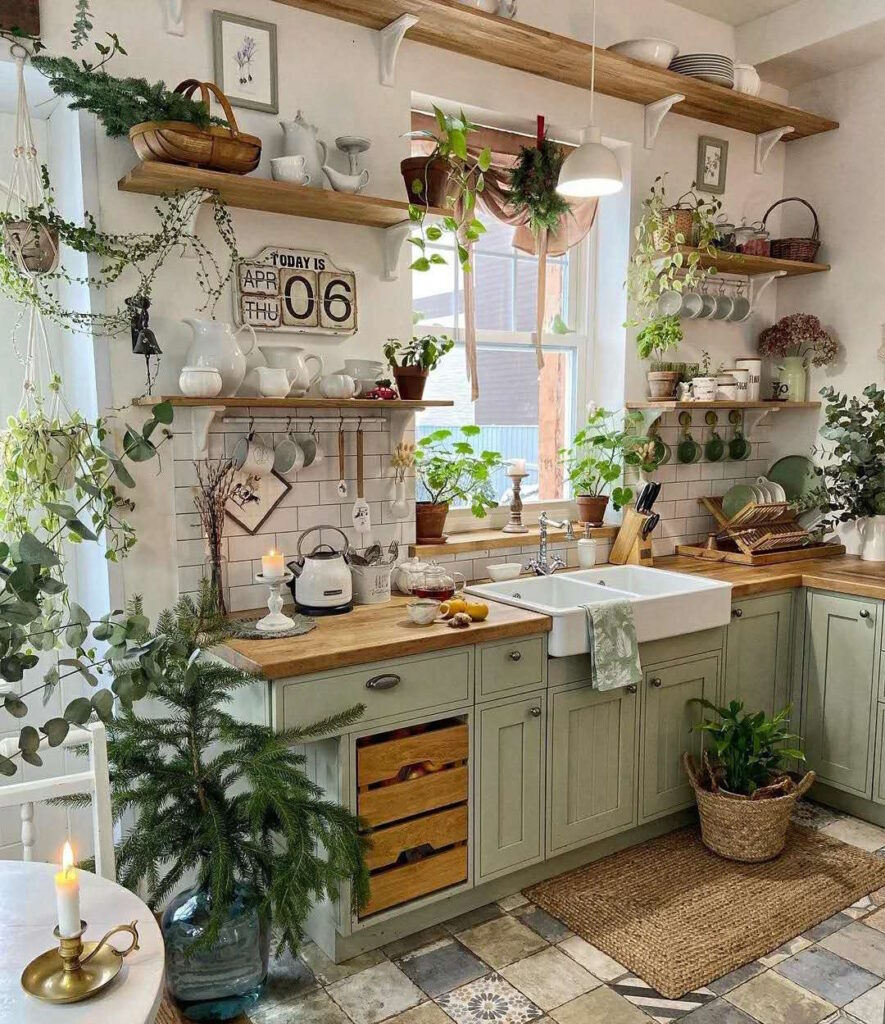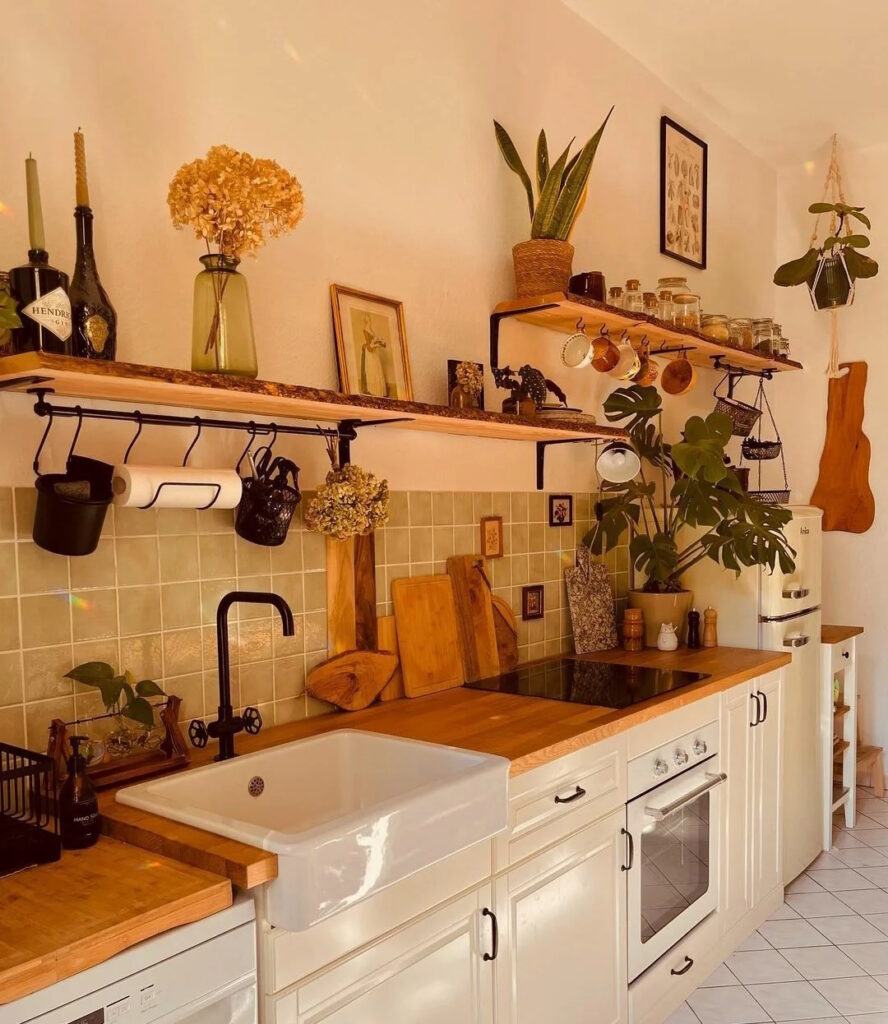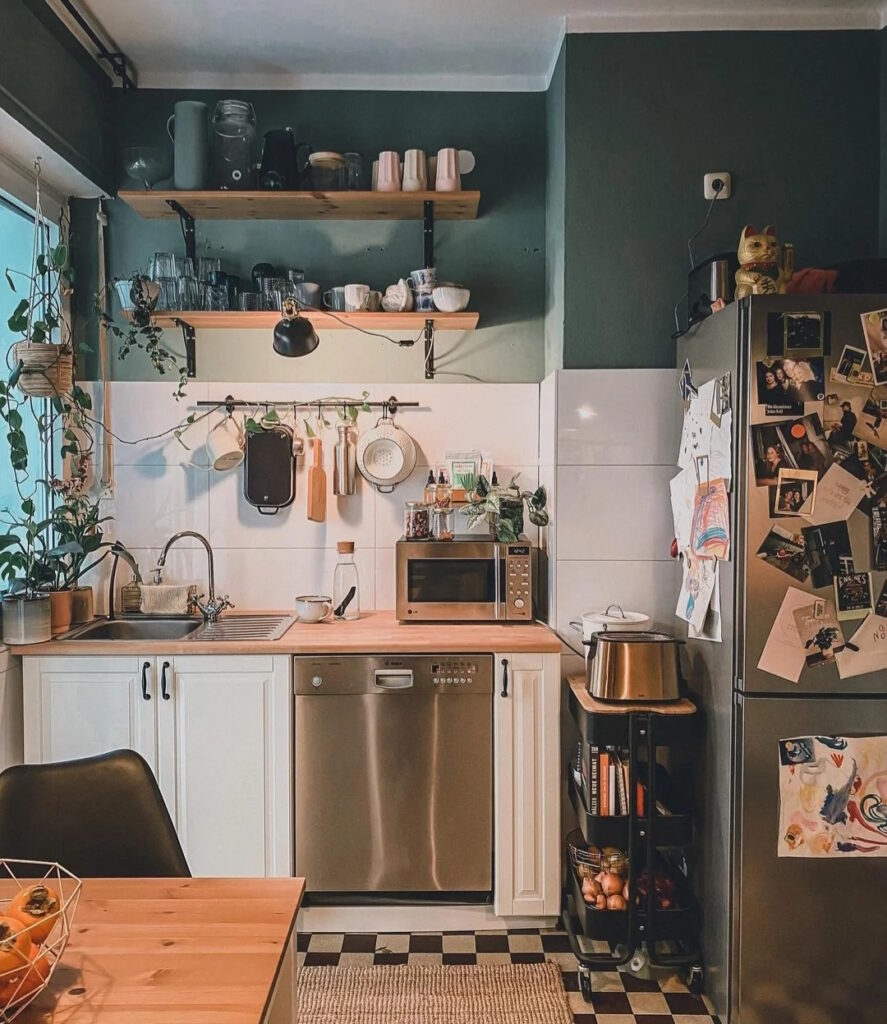 Kitchen Greenhouse
Plants and greeneries bring life into your space and makes it feel less cramp. Try hanging them around and placing different pots around the space in your kitchen.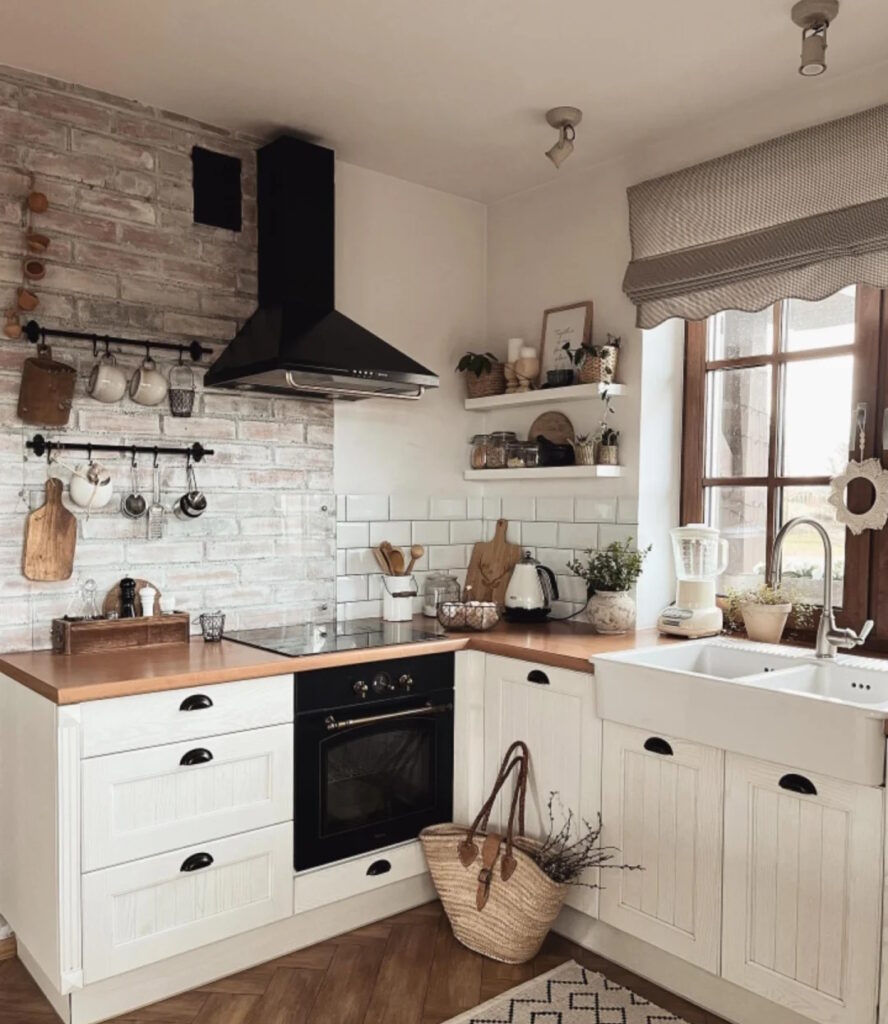 Floating Shelves
One way to keep a small kitchen space feeling light and airy is to use open shelving instead of upper cabinetry, which can make a small space feel cramped and claustrophobic. The key to making this work is keeping those open shelves neatly styled with dishware, spices, and pantry staples.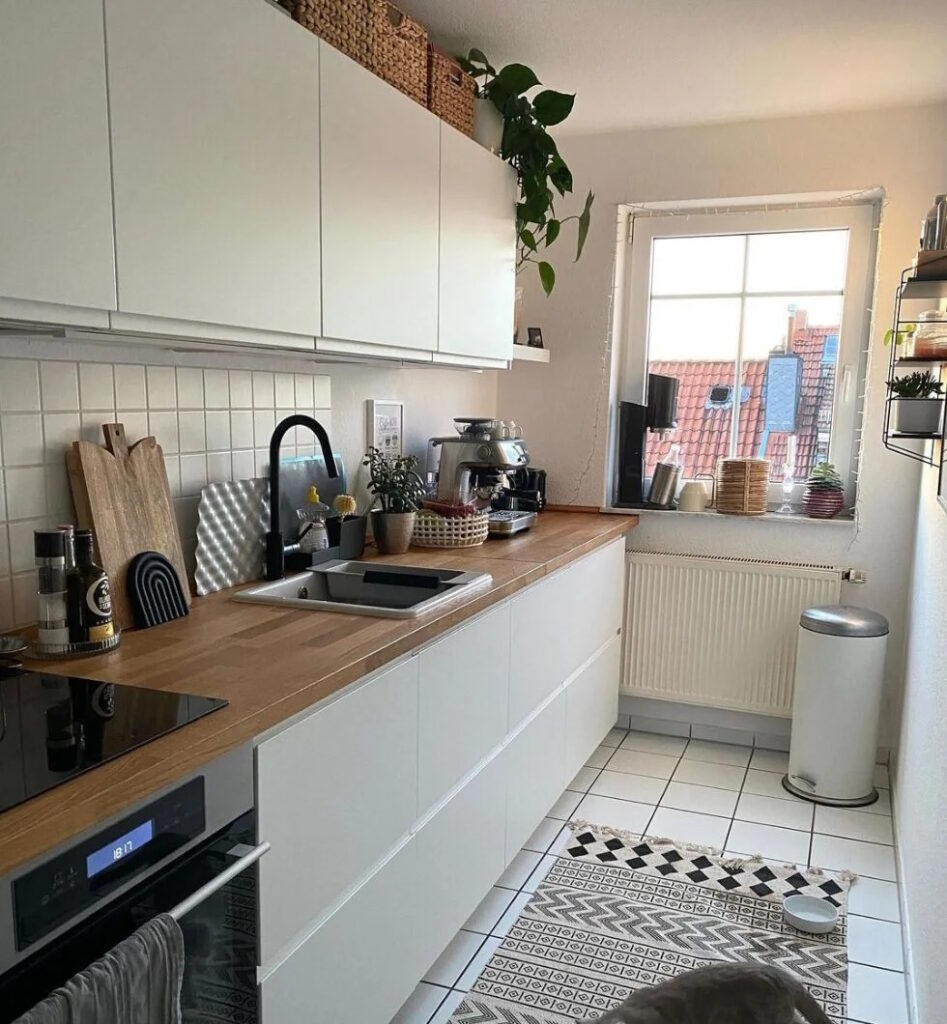 Smooth, Streamlined and Modern Cabinets
These are the defining elements of your spaces. Replacing heavy handles and knobs with pulls, sleek handles, tiny knobs, and magnetic strips will transform your kitchen into a chic look and will create more space.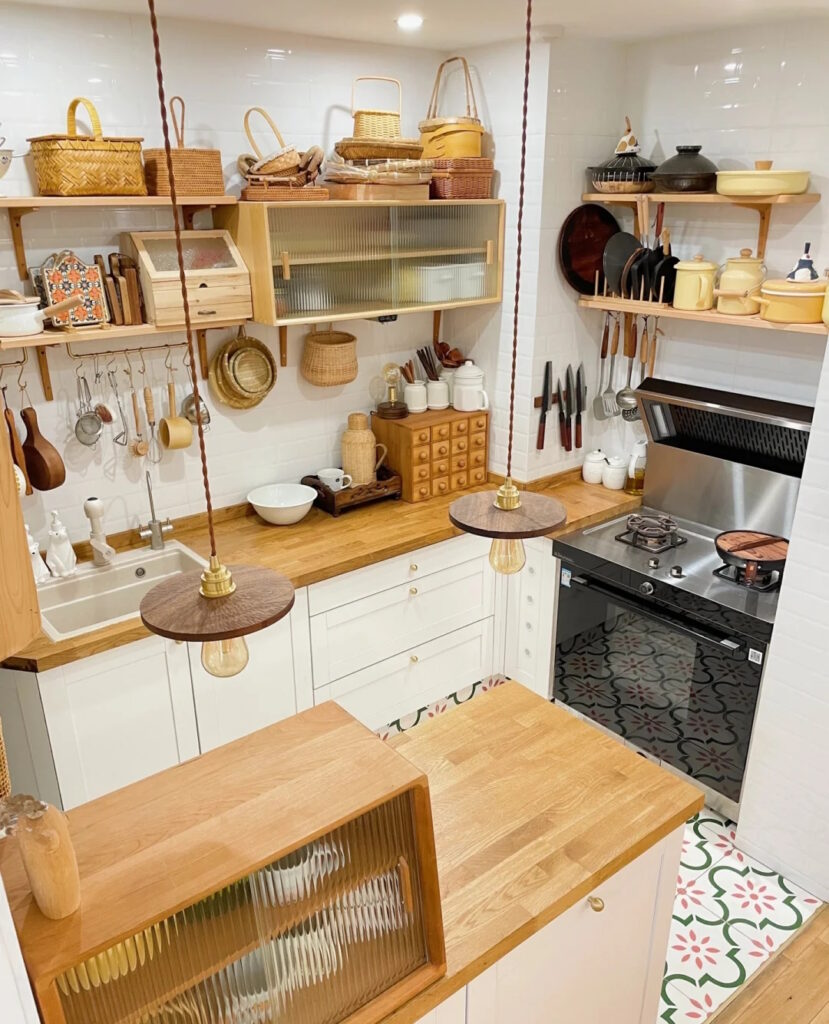 Jars and Canisters
You can easily organize your dry goods by storing them inside jars and canisters. Not only can you create uniformity in your pantry storage this way, but you can also see at a glance where your lentils, rice, or oats are stashed. Arranging these jars on display on open shelves can also give your kitchen a rustic, homestead-chic look.