Loose papers, stationary , devices, wires lying everywhere on the table. Are you facing the same mess in your home office? Is difficult to focus and be productive when your work table is cluttered with STUFF! Lets look into just 5 simple ways to declutter your table, to make you feel comfortable so as to focus for long periods and boost maximum productivity.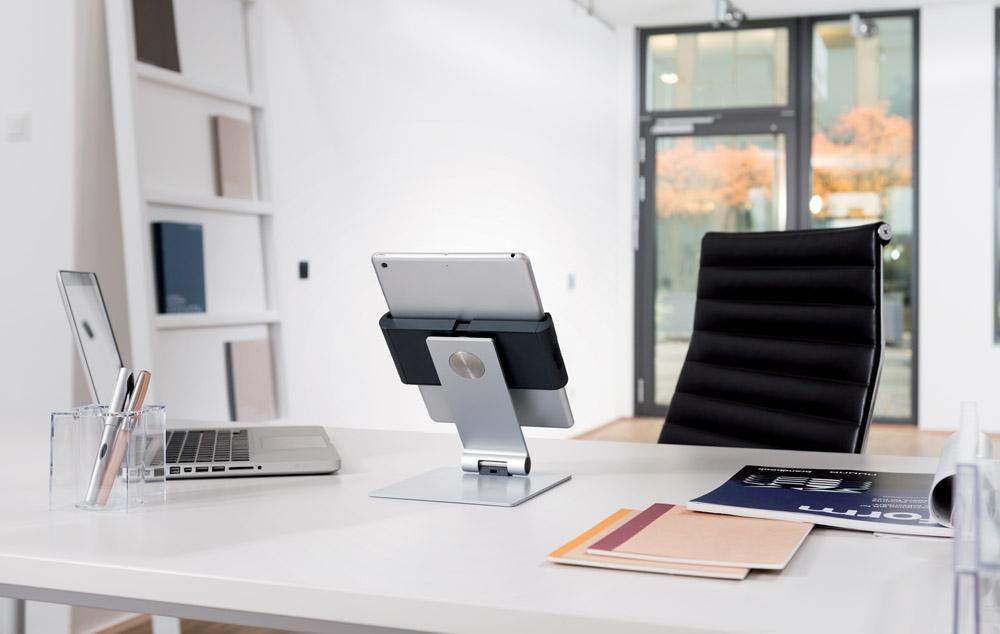 Tip 1: Tablet and Phone Stand – Do you own 1, 2, 3 or More devices? Besides the main computer monitor, I have a tablet and a phone with me. And just these devices alone occupy a big portion of the table space! A very good way to organize them and to free the table space are to elevate them with holders or stands. Not only can these stands make the table feel less cluttered, they helps to adjust the device to your eye level so you don't need to bend down your head and you can work comfortably for longer hours. Say 'Bye!' to all the neck and back aches due to poor posture.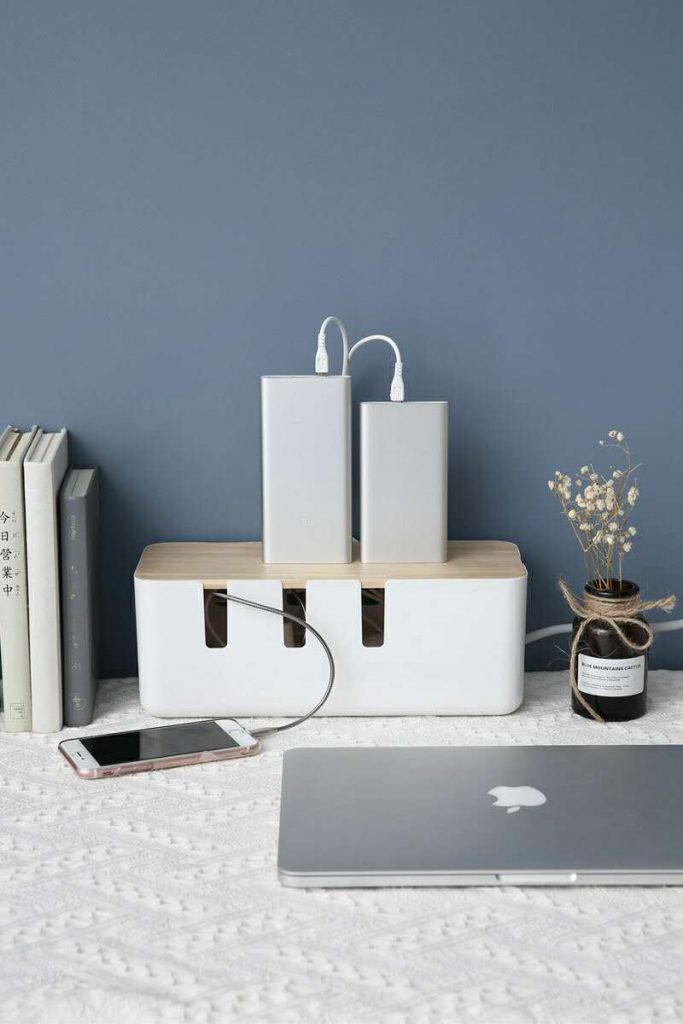 Tip 2: Plugs and Cables Organizer – Cables are a real issue that all millennial need to face with. As long as we have devices with us, you can't escape having huge mess of vines on the table. Thank you for the genius and creative invention of cables management boxes. They are just simple boxes usually made in plastic, bamboo or wood which hides all your cables and electrical outlets inside, a great solution to your unsolvable cable problems.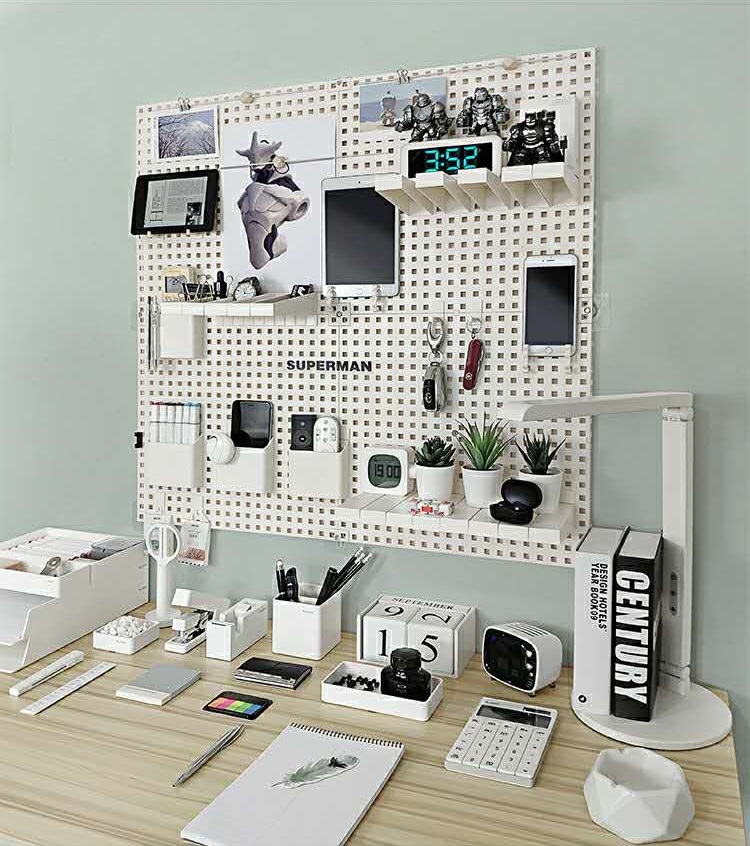 Tip 3: Wall Mount Pegboard Panel – No longer just confine to the use in garage, a pegboard panel can serve as a very good organization tool for your home office too. Making use of your empty wall space, you can turn the dull piece of wall to a decorative art piece! It is inexpensive, easy to install and flexible in usage. You can now organize all your stationary, clipboards, calendar all in one place. A great way to display your mini plants, photo frames and any decor accessories too.
Tip 4: Tier Desk Shelves – If you are not keen to drill your wall with panels, an alternative and brilliant way to maximize the use of your air space is to get the tier desk shelves. These are portable shelves that come in 2 or 3 tiers which you can place over and behind your monitor. Serving similar purpose as the pegboard panel, it is a simple organization system to declutter your desk. Additional advantages would probably been its ability to hold odd shape or bulkier items as compared to the wall mount panels.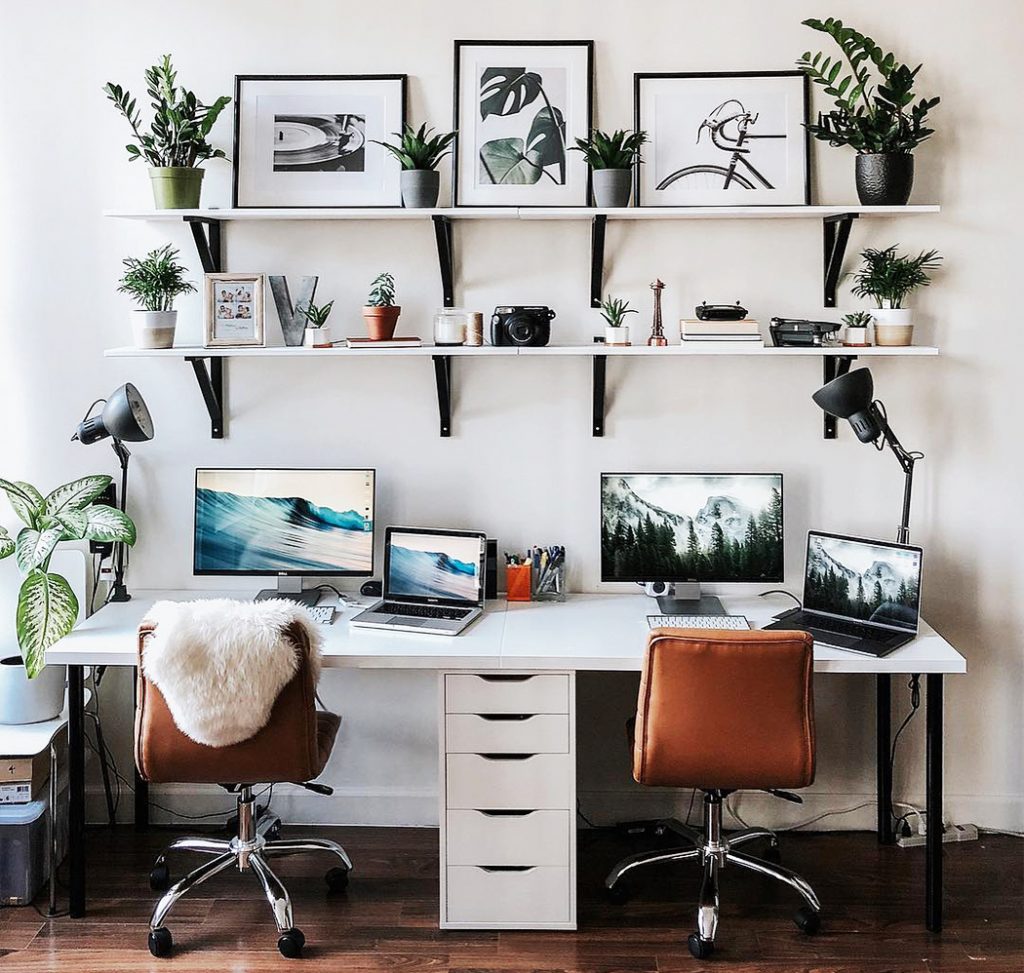 Tip 5: Under Desk Drawer Storage Cabinets – Besides utilizing the air space above with all the tool shared earlier, you can also utilize the air space below. An under desk drawer storage cabinets are ideal to keep all your mess away from your office table. Usually come in 3, 5 or more drawers, you can store all the bulkier or not so pretty items in them so to keep your table clean and tidy.